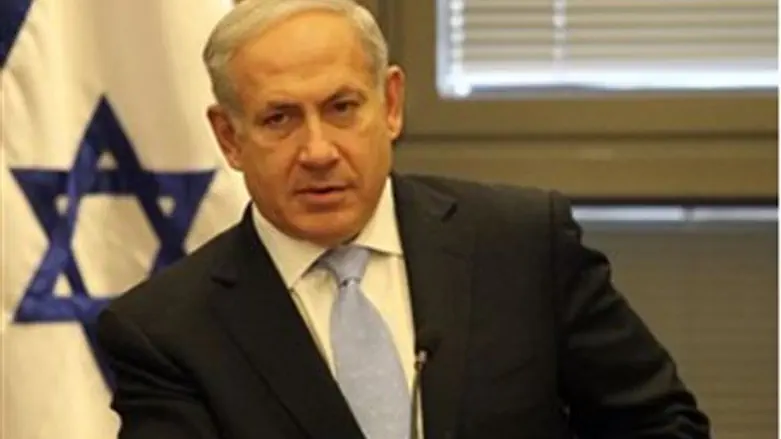 Netanyahu
Israel news photo: Flash 90
Prime Minister Binyamin Netanyahu has assembled a team to advise him in advance of the next national elections, to be held in November 2013. Likud spokeswoman Noga Rapaport explained that the team will help the Prime Minister with political-media strategy.

The team will be headed by Orit Galili-Zucker, formerly a journalist with the radical left-wing Haaretz paper. She was adviser to Defense Minister Ehud Barak prior to the 2009 elections.

Galili-Zucker recently accused Jewish leaders in Judea and Samaria of "dealing in blood" following the murder of five members of the Fogel family of Itamar. She accused the Yesha (Judea and Samaria) Council in particular of being "devoid of rational arguments, full of messianic-spiritual rhetoric, and pathetically obsessed with measuring the number of inches and the smear of the pornographic color red in media reporting on the attack."

She praised Netanyahu for "quieting the settlers with 'measured building'" in response to the attack.

"The team's task will be to pull together the most up-to-date information on political campaigns for the Prime Minister, and to integrate a female point of view, which was missing until now, in the team accompanying the Prime Minister," Rapaport said.

Netanyahu is remaining true to the standard practice in Western democracies, in which leaders begin to worry about reelection after completing half of their term, she added.