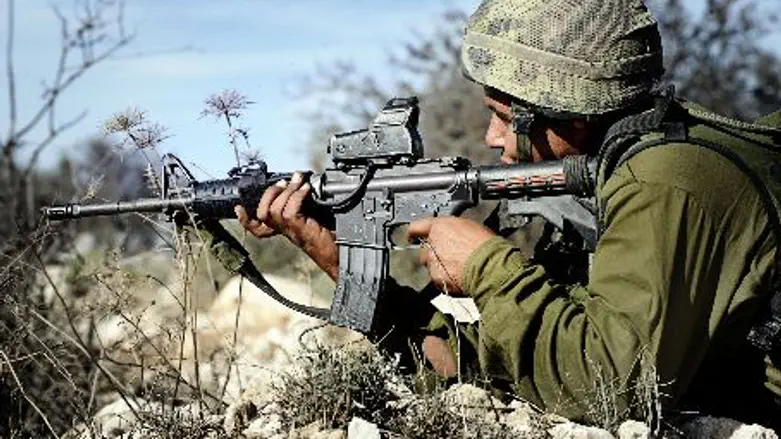 IDF Soldiers
Israel news photo: IDF
Israeli soldiers wounded seven Gaza terrorists Wednesday after mortars were fired at IDF positions and civilians, none of whom were hurt. Gaza sources said that one of the terrorists was in critical condition and that two others suffered serious injuries from shrapnel.
Islamic Jihad terrorists exploded a bomb aimed at soldiers patrolling the Gaza security fence and later fired at least six mortars, some of which exploded in the Sdot Region in the western Negev.
As in previous incidents of planting bombs, Hamas claimed that the terrorists actually were civilians collecting building material.
Terrorists have planted more than 12 explosive devices along the security fence patrol road during the past two months. The IDF on Tuesday discovered and detonated two of them.