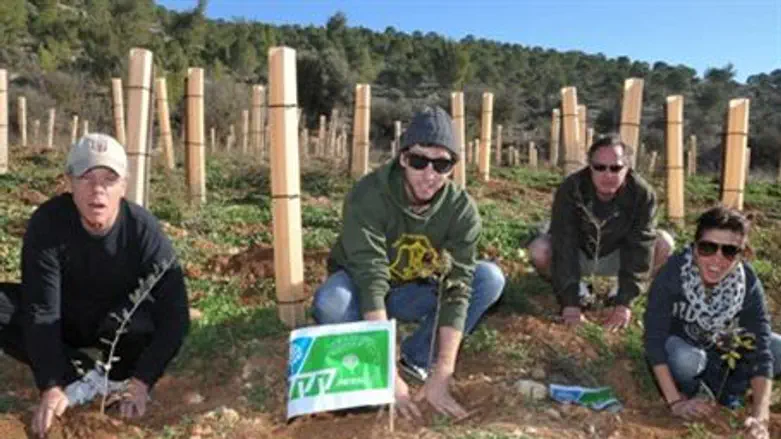 Hollywood stars plant trees
Israel news photo courtesy of Avi Hayon, JNF
The Jerusalem Forest now includes "Hollywood Boulevard" following the recent planting of Jewish National Fund (JNF) trees by U.S. movie stars, whose quiet visit escaped jeers of Israeli boycotters.
Greg Germann, Joel David Moore, Taylor Bensinger and his girlfriend, all of whom are pictured above, planted the trees last Friday. Their visit was kept under wraps to avoid hounding journalists, but the secrecy also precluded a round of calls for a boycott of Israel from pro-Arab artists who abound in Hollywood.
Several of the stars visited the Israel for the first time, and all of them included the Western Wall on their itinerary. They also went to the Dead Sea and the Masada Fortress, overlooking the Dead Sea.
Germann has starred in the hit series "Ally McBeal, and Bensinger is a scriptwriter of the series "Parenthood." Moore starred in the film "Avatar."