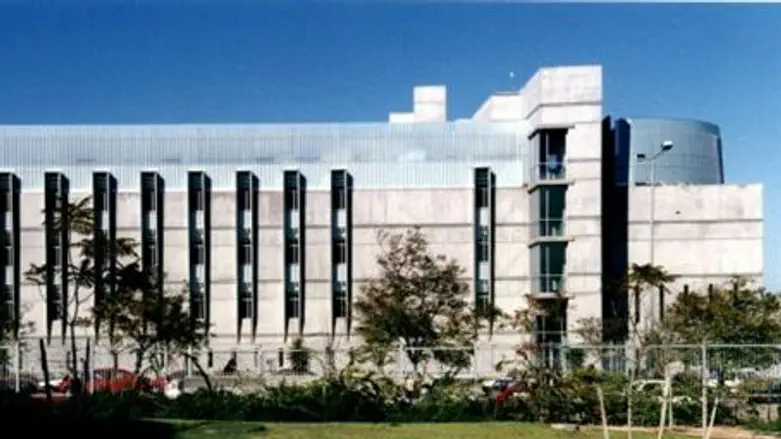 Ben Gurion U
Israel news photo: bgu.ac.il
A public letter sent by parents of a student at Ben Gurion University is making the rounds on the Internet and causing a stir.
The letter was written by Dina and Boaz Dromi of Alonei Abba, a secular agricultural community in the lower Galilee, and addressed to Rivka Carmi, President of Ben Gurion University.
Shalom and blessings!

 

We wanted to tell you that we live in northern Israel, in a quiet, beautiful community, Alonei Abba in the Yizre'el Valley. We earn a respectable living by the toil of our hands and we have four daughters aged 17 to 31. The first three daughters served in the IDF and the fourth will follow in their footsteps once she completes her school studies.

 

The first two are college graduates and the third began her studies this year at Ben Gurion University. We have two sons-in-law who serve in the reserves, a tiny grandson and another one on the way. We are a secular family that typifies much of the Israeli Jewish public.

 

Over the years, we accompanied many students who studied at your institution and the image we got was a positive one, in most cases. "A good university, very social-minded and community-minded" - that was the description we heard, and we liked to repeat it in the ears of parents and students who were unsure where to study.

 

The first crack in this image began to form when we heard that a lecturer of yours, Dr. Neve Gordon, who receives his salary from the Israeli taxpayer, called for an academic boycott against Israel's academe. Sure, his "freedom of expression" allows him to defame and boycott, but doesn't decency - his and yours - dictate that he cease to be represented within an institute he wants boycotted?

 

This crack became a large fissure when this lecturer, together with MK Taleb A-Sanaa, called IDF soldiers "murderers"!

 

Your students - our sons, our husbands - the ones who give you your strength; the ones without whom no academic institution would exist here, certainly not under an Israeli flag - are they murderers in your eyes? Are you capable of entering a study hall in your university, looking the students in their eyes and saying - 'yes, you reservist soldiers are murderers'?

 

The truth is that your silence on this matter appears to answer that question, and to confirm our suspicion, that Ben Gurion University under your leadership has, in fact, left the challenging trek of Zionism and - what is worse - turned against it.

 

Taking all this into consideration, it did not surprise us when we learned of the two-day seminar you have been organizing at Ben Gurion University. The seminar is centered around your support for the Bedouin sector in the Negev and in advising Bedouins on how to take over state land. Your famous pluralism was conveniently forgotten when you decided not to allow the participation of an attorney from the state, who wanted to take part in the event and make the state's position known to the participants.

 

Boycotts, incitement, subversion against the state's foundations, silencing of students who are afraid to say their opinions when lecturers and their assistants are within earshot. That, you call pluralism! 

 

We, too, will make use of our right to freedom of speech. We will send this letter to the Minister of Education and to the Chairman of the Knesset's Education Committee, we will send this letter out in mass circulation and we will declare that we will not send our children to an academic institute that silences Zionist mouths, incites against the IDF, drips poison and preaches destruction. 

 

In the name of honesty, and because our money are tainted - in your opinion - with the blood of innocents, it is only just that you should receive your salaries from pure and innocent hands: the European Union, for instance, or the Turkish government, or maybe even the president of Iran.

 

Think about it!

 

Dina and Boaz Dromi

Alonei Aba

 
The Grassroots Zionist student movement has been trying to draw the attention of the public - as well as philanthropic donors - to Ben Gurion University's reputation as
a hotbed of ultra-leftist sedition
.