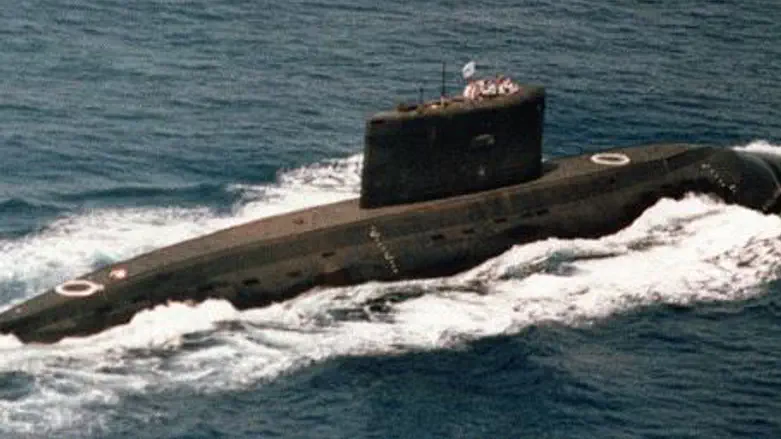 IAF submarine
Israel news photo: US government
The commander of Israel's navy hinted broadly Sunday that naval forces recently struck unspecified faraway targets as part of the war against the Axis of Evil led by Iran.
"Lately,  the Navy has had to stretch its limbs to very distant theaters of operations in order to fight elements of the Axis of Evil led by Iran," Maj.-Gen Eliezer Marom said in a speech at the annual Haganah Day event in Tel Aviv.
Marom added that Israel and the IDF are currently also dealing  with a new type of warfare – the de-legitimization of Israel. "As part of the campaign," he said, "hostile elements are operating in an attempt to cast doubt on Israel's sovereignty by spreading lies."
"The attempt is to create a false picture of Israel as a country that crudely tramples over the rights of others," Marom explained.
Regarding the May 31 incident with the Gaza pro-terror flotilla, Maj. Gen. Marom insisted that the Navy acted with determination and prevented the ships from reaching Gaza, while maintaining standards of 'the purity of arms."
He ended with a personal promise to the veterans of Hagana – a pre-State commando force – to carry on the tradition of safeguarding the country as they did when they were young.