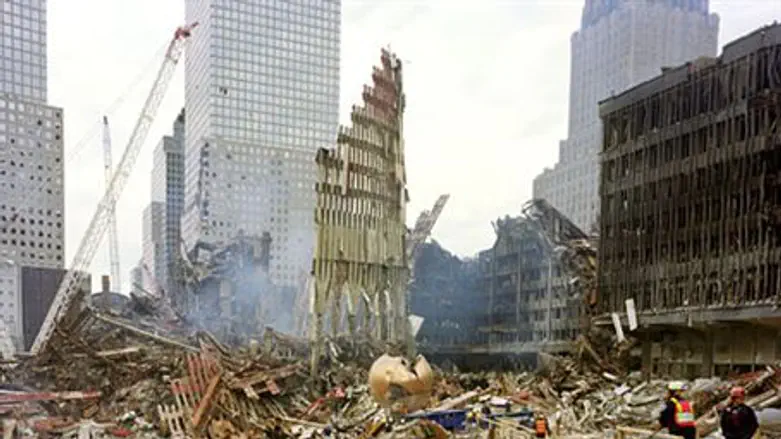 9/11 attack on the WTC
Israel news photo: Joel Meyerowitz/ US State
Opponents to the construction of the Ground Zero Mosque have renewed their protests after discovering the developers are seeking federal funds for the project.
The Park 51 group has reportedly applied for $5 million of the 9/11 federal development money earmarked for cultural enhancement of lower Manhattan to help build the planned 13-story Islamic community center and mosque.
The project has been wracked by fiscal woes. Last month the mosque's developer, Sharif El-Gamal, faced a lawsuit by the Valley National Bank to recover a loan which Soho Properties, the real estate firm backing the project, secured in 2008. The firm defaulted on the loan in early 2009.
In its application and on the group's website, the developers explained the money would be used for "desperately-needed programs like domestic violence support groups, Arabic lessons and immigration services." The group has been plagued by financial problems.
Developers hope to build the mosque only a few hundred feet from the site of Ground Zero, where the Twin Towers of New York's World Trade Center were destroyed in a terrorist attack by Al-Qaeda terrorists on September 11, 2001.
The total cost of the project is expected to reach at least $100 million.
The Lower Manhattan Development Corporation has so far received nearly 300 applications for the $17 million it will administer, according to CBS News.