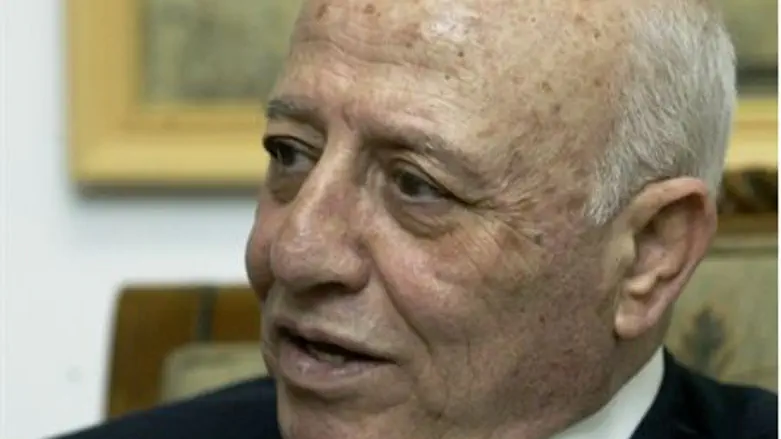 Ahmed Qureia
Israel news photo: Flash 90
Former Palestinian Authority chief negotiator and prime minister Ahmed Qureia is no longer able to simply drive his car to Jordan through the Allenby Crossing.
Israel has downgraded Qureia's status, as well as that of Fatah security chief Mohammad Dahlan, who had also been accorded the diplomatic privilege.
Although the government said it had notified Qureia prior to his trip Wednesday, the PA official nevertheless tested Israel's resolve by driving to the Allenby Bridge, where he found his way blocked by IDF soldiers.
Qureia, currently the chairman of the PA parliament, was told that that he could continue through the crossing by bus if he wished, but chose instead to return home.
Only PA Chairman Mahmoud Abbas and PA prime minister Salam Fayyad have retained the privilege of crossing into Jordan in their private vehicles, according to the IDF Coordinator for Government Activities in the Territories (CoGAT), Eitan Dangot.
According to security sources, the move came in response to statements by Qureia slamming Israel's policies in Judea and Samaria, and his threats that the PA would have no choice but to resort to violence if final status talks collapse.
Abbas has repeatedly dragged his feet on launching the talks over the past year, despite frequent calls by Israeli Prime Minister Binyamin Netanyahu for the PA to come to the negotiating table.
After finally agreeing to talks several months ago, Abbas nevertheless reneged after two meetings, when a 10-month freeze on Jewish construction in Judea and Samaria expired as scheduled on September 26.