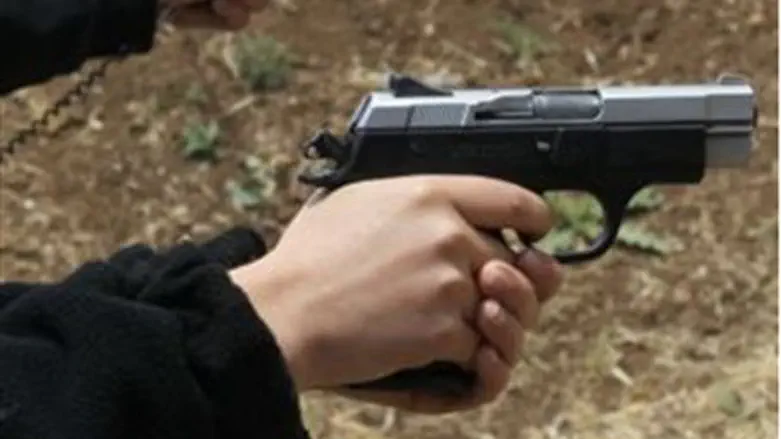 Gun
Israel news photo: Flash 90
Twenty three-year-old Palestinian Authority man Abdalaziz Aziz Hamayel was charged this week for allegedly plotting to export stolen weapons from the United States to Judea and Samaria. Hamayel was arrested at Miami International Airport on August 29 after returning to the U.S. from Jordan.

A second man, Cuban-American Yanny Aguila Urbay, was arrested last week.

The two have been charged with conspiring to possess stolen weapons, including bombs and machine guns. They allegedly attempted to purchase 300 stolen weapons from undercover police and FBI agents. Hamayel is charged with attempting to purchase grenades, remote-control detonators and explosives as well, with the plan of turning the weapons over to terrorists.

The FBI investigation into Hamayel's activities began in June 2009. Hamayel showed interest in purchasing weapons from an undercover officer. Shortly afterward, he left for Judea and Samaria, where he remained for over a year.

He had lived in Florida for several years, but according to Florida news agencies, he maintained "deep ties" to PA Arabs in Judea and Samaria.

Aguila, 24, has lived in Florida for several years as well. His girlfriend expressed shock at his arrest, telling local media that she had never heard of Hamayel. Aguila is accused of assisting in the plot by putting Hamayel in touch with a weapons dealer.