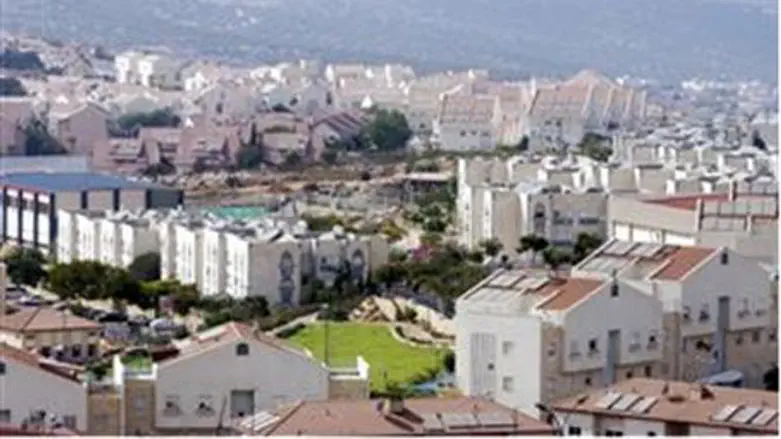 Ariel
Flash 90
A hundred and fifty American theater and film professionals, many of them Jews, have signed a statement of support for counterparts on Israel who are boycotting the town of Ariel.
About 50 Israeli actors announced last month that they would refuse to perform in Ariel, because it is located in the part of Israel that was restored to the State 1967. However, dozens of Israeli performers have rushed to support Ariel and said they would make it a point to perform there. Several Knesset Members from the Opposition as well as the coalition have said they would sponsor an effort to reduce funding to artists who boycott their own country.
Organized by Jewish Voice for Peace, the statement has been signed by four Pulitzer Prize winners, several recipients of Guggenheim Fellowships, a MacArthur Fellowship, a National Medal of Honor and scores of recipients of the highest U.S. acting honors, including the Tony, Emmy, Grammy, Obie and Drama Desk awards.
Some signatories include actors Cynthia Nixon and Mandy Patinkin, playwright Tony Kushner, producer and 21-time Tony winner Harold Prince, and Theodore Bikel, actor and Cameri Theater co-founder.
"As American actors, directors, critics and playwrights, we salute our Israeli counterparts for their courageous decision," the show business professionals stated. "Most of us are involved in daily compromises with wrongful acts. When a group of people suddenly have the clarity of mind to see that the next compromise looming up before them is an unbearable one — and when they somehow find the strength to refuse to cross that line — we can't help but be overjoyed and inspired and grateful."
The liberation of Israeli territory in the War of Independence in 1948 was accompanied by a massive exodus of Arabs, and dozens of Jewish communities were then built atop the ruins of Arab villages whose inhabitants had fled, as opposed to the Six-Day War in 1967, when the return of Judea and Samaria to Israel was less violent and was not accompanied by an Arab exodus. Paradoxically, leftists in Israel consider communities built on the ruins of Arab villages taken in 1948 legitimate, but view communities built beside Arab villages taken in 1967 as illegitimate.