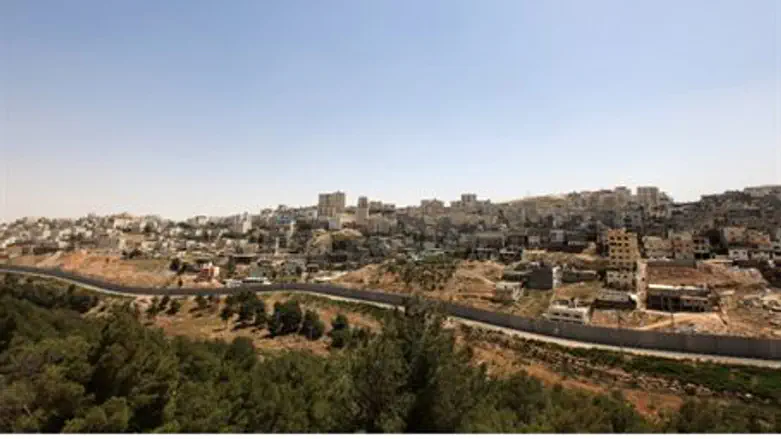 Shuafat
Israel news photo: Flash 90
A Jerusalem Arab man is offering to sell his villa in the neighborhood of Shuafat, in the north of the city – but only if the buyer is arch-terrorist Osama Bin-Laden, head of Al-Qaeda. The seller, attorney Mueen Khouri, told his story to the Hebrew-language daily Maariv.

Khouri said he would be willing to sell the home to Bin-Laden because it once belonged to the Bin-Laden family. Osama Bin-Laden's father purchased the building in the 1940s, he said. The elder Bin-Laden housed his servants on one floor, and his family used another.

Young Osama Bin-Laden visited the house during the 1960s, when Jordan controlled Shuafat along with other Jerusalem neighborhoods, Khouri claimed.

The family abandoned the building after the Six Day War, when Israel regained sovereignty in the city. The house was used as the Spanish consulate for some time, and was eventually purchased by Khouri.

Khouri said he was not deterred by Osama Bin-Laden's reputation as the world's most wanted terrorist. He expressed conviction that the Al-Qaeda head had been wrongly condemned.

Shuafat is often referred to in international media as a "refugee camp." The term does not refer to the appearance of the neighborhood, which consists of permanent residences as do other parts of the city, but to residents' claims that they are descended from families that resided elsewhere in Israel prior to the War of Independence.