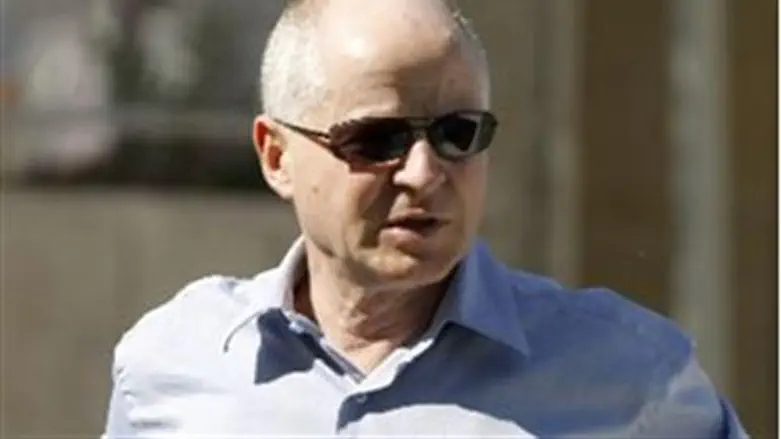 Noam Shalit
Flash 90
Tuesday is First Sergeant Gilad Shalit's 24th birthday, according to the Hebrew calendar. This is the fifth Hebrew birthday that Shalit is marking in captivity since he was captured by Muslim terrorists in Gaza. He has spent more than one-sixth of his 24 years in the hands of terrorists who have been using him to bargain for the release of convicted Islamist prisoners in Israel's jails.
Shalit''s father Noam conducted a news conference Hebrew and Arabic in Jerusalem Tuesday, in an attempt to speak directly to the population in Gaza and the relatives of Hamas prisoners. "As the month of Ramadan and Jewish holidays approaches, I call upon the Palestinian people to come and turn over a new leaf," he said. "We still support the German mediator's proposal for release of 1,000 terrorists, 450 of them from Hamas. This will bring an end to the suffering of thousands of Palestinian families and bring back our son Gilad."


"A thousand prisoners can soon come home and celebrate Ramadan with you," he said, adding that that "the loss of time does not help our families."


He called on the Arabs in the Palestinian Authority: "Increase the pressure on your leaders just as we are pressuring ours."

Asked by Arutz Sheva about the possibility that the release of prisoners will lead to the deaths of hundreds or thousands of Israelis, Noam Shalit said: "Neither the Shin Bet nor the Mossad opposed the deal. They have some conditions and stipulations but they do not oppose the deal and neither does the Prime Minister. He opposes several details and gaps that exist..."

"I do not think that the State of Israel cannot deal with a few prisoners and terrorists who will be freed and released to their homes," the captive's father added. "We have known, in the past, how to deal with more complex things."  

Gilad Shalit was captured by a squad of terrorists that sprang out of a tunnel that was dug for that purpose from Gaza into Israeli territory. The terrorists surprised Shalit and the other soldiers from his tank crew, killing two of them.


The raid in 2006 came in the aftermath of Israel's 2005 retreat from Gaza and destruction of its own Jewish communities there.