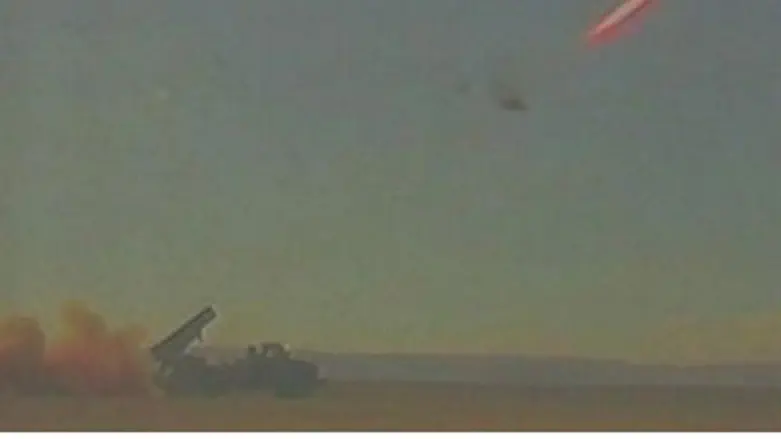 Iron Dome in action
Israel news photo: Flash 90
The United States Congress voted Thursday to approve $205 million in aid to Israel for the Iron Dome missile defense system. The funding passed by a vote of 410 to 4, with eight abstentions.
"With nearly every square inch of Israel at risk from rocket and missile attacks, we must ensure that our most important ally in the region has the tools to defend itself," said House Foreign Affairs Committee Chairman Howard Berman.
Iron Dome "could help save the lives of innocent Israelis who every day live in fear of rocket attacks on their homes, schools, and marketplaces," said Florida congressman Ted Deutch. Deutch commended the Obama administration for offering the assistance.
US President Barack Obama announced his intention to provide the funding last week. The measure will now go before the Senate.
The Iron Dome is designed to stop short-range rockets, such as those used by terrorists in Gaza and southern Lebanon. However, experts say it cannot stop rockets from a distance of less than five kilometers, making it ineffective in protecting towns directly adjacent to the border.
The funding is a political coup for Defense Minister Ehud Barak, who touted the Iron Dome system during a visit to the US in April.