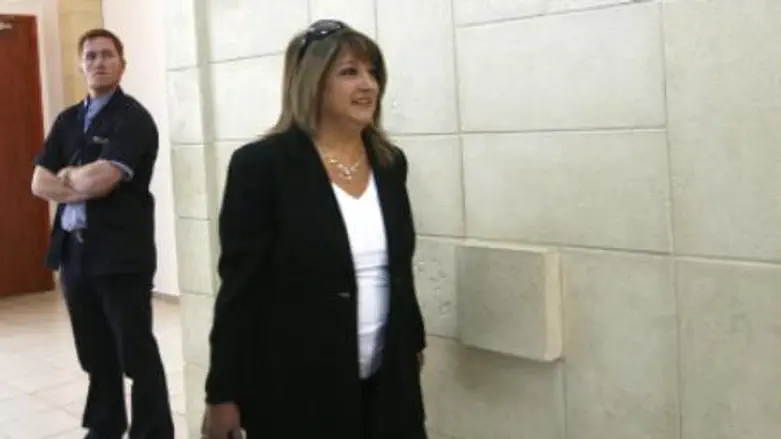 Shula Zaken in court
Israel news photo: Flash 90
Former Prime Minister Ehud Olmert's bureau chief Shula Zaken arrived in Israel on Monday after vacationing in the United States and was arrested immediately at the airport for questioning regarding the Holyland affair.
Zaken has been questioned in corruption cases in the past, all of them involving her former boss, Olmert. Police informed her last week that she would face interrogation in the most current scandal as well. Zaken decided to extend her visit in the US by one week, a move she said was unrelated to the impending investigation.
Rumors circled last week that prosecutors hope Zaken will turn state's witness in the Holyland case. Her attorney denied the rumors.
Police hope to conclude Zaken's interrogation quickly, in order to move on to Olmert, the most senior official suspected in the Holyland probe. Zaken's testimony is expected to have implications on the investigation into Olmert.
Olmert and other former and current Jerusalem city officials are suspected of taking bribes from backers of the Holyland luxury housing project. In exchange, they allegedly granted permission to expand the project well beyond its original scope, and hurried the authorization process.