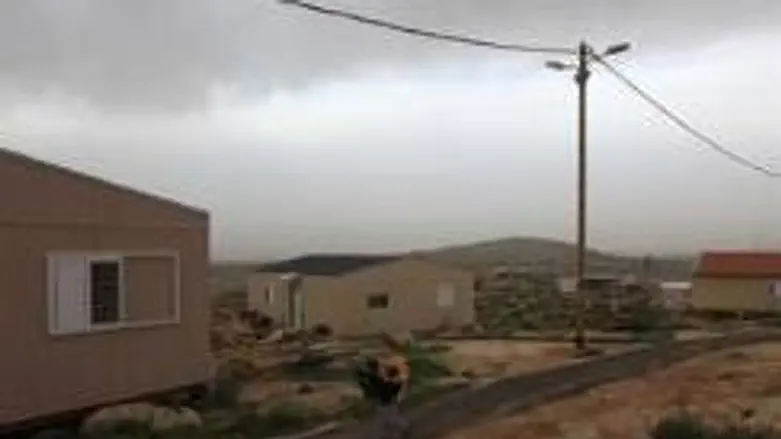 City of refuge
Israel news photo: Flash 90
The IDF has taken a second look at the Jewish communities of Judea and Samaria, with an eye towards their use in wartime, specifically as a refuge site. During a recent military exercise conducted by the IDF Central Command, top brass looked at the option of moving Israel's population in an emergency from the central region to communities in Judea and Samaria. So says Avi Roeh, head of the Binyamin Regional Council.
Roeh told Arutz Sheva's Hebrew news magazine this week the IDF had discussed the possibility with the Binyamin Council, which explored the option with the communities themselves. "We found that within the settlements there are warm and good people who are ready and willing to take in fellow citizens," he said.
"The state, Home Front Command and the National Emergency Authority understand that such an absorption process would be part of the preparation for evacuation of large communities," Roeh added. "The communities themselves would also need assistance, and officials examined housing options for operations and support. It is important that everything come from the establishment, and not be volunteer-based."
Roeh noted that thousands of families could be involved in such a move, though he did not give specific numbers.
The Binyamin Regional Council has been busy in recent months, demanding to be involved in the planning for the new Palestinian Authority city that is to be built in the region in the near future. The city, Rawabi, which is to be located in Area A (under total PA control), is considered by many Jewish residents in the area to be a looming security threat.
"There is not much we can do about this," admitted Ro'eh, "but we at least have insisted on being involved in the plans." He added that there are concerns of terror attacks against Jews on roads in the area, and damage to the delicate ecology in the region. "We have asked the Civil Administration, which is entrusted with accompanying the construction of this city, to involve us in the plans, but we have received no response. They apparently have their reasons..."
"The authorities are worried about the fabric of life in the Palestinian Authority," Roeh said, "but meanwhile the quality of Jewish life in the area continually deteriorates, whether it be on the roads [due to fears of attacks] or because of the construction freeze."
Roeh agrees with those who fear that the freeze may last far longer than the 10-month span originally set forth by Prime Minister Binyamin Netanyahu. In order to prevent such a scenario, he added, he and other officials are appealing to Knesset Members and government ministers to ensure "there will be a push for construction as soon as this period ends."