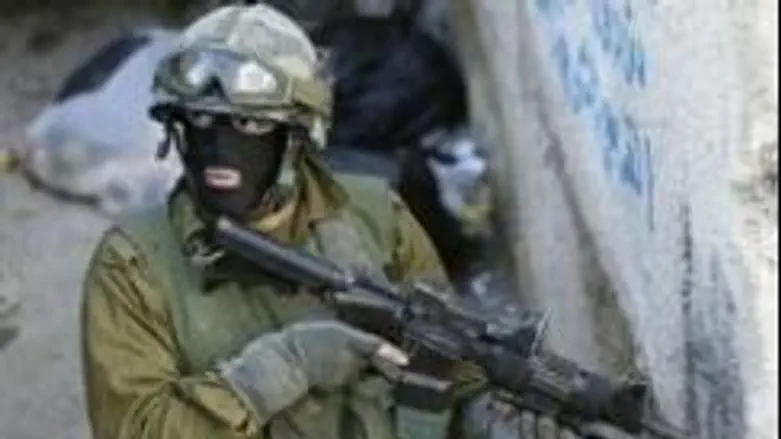 IDF combat soldier
Israel news photo: Flash 90
A record number of new IDF recruits expressed interest in joining a combat unit, Major-General Avi Zamir has revealed. Seventy-six percent of March recruits say they would prefer to be deployed in combat.
In March of last year, 73 percent of recruits preferred to serve as combat soldiers. Previous statistics have shown that a dis-prorportionately high number of combat soldiers are graduates of yeshiva and from Judea and Samaria.
Zamir, head of IDF Human Resources, described himself as "very satisfied" with the data. The soaring interest in combat positions "represents a peak of all times," he said. "This is an excellent group of youth, with the desire to contribute in the most significant places," Zamir concluded.
The March draft will begin Sunday, March 7, with new Golani Brigade recruits. Other units include, the Kfir, Givati, Paratroopers, Nahal and tank divisions.
The basic traning program lasts for approximately two months, followed by two more months of advanced training and three to five months of field training and excercises. During training, a limited number of soldiers are selected for elite units and special maneuvers, often highly secretive.