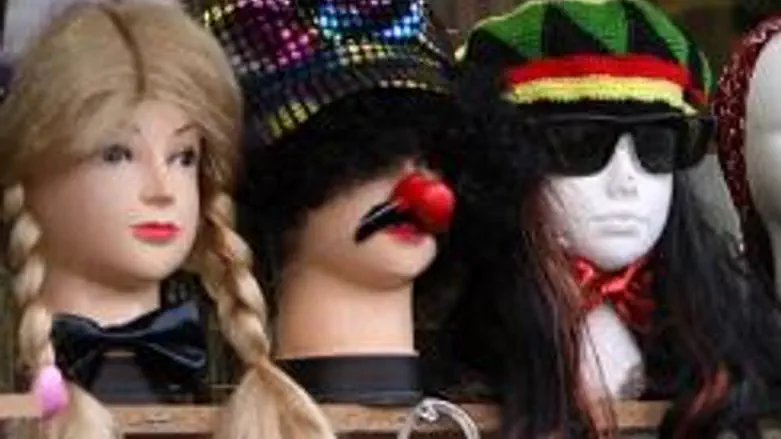 Preparing for Purim in Jerusalem
Yehuda Boltshauser / Kuvien Images
With the holiday of Purim rapidly approaching, doctors and paramedics are warning celebrants to avoid common dangers. In particular, parents are warned not to allow their children to play with firecrackers or sparklers, and to ensure that children's costumes are not flammable.
Children and teens often play with firecrackers and sparklers on Purim, and paramedics are often called on to treat an unusually high number of burn victims. Last year a 14-year-old was injured when a firecracker exploded in his hand, tearing off all five fingers and leaving him with facial injuries as well.
The year before, a young boy suffered serious burns when a package of small noisemakers, of the type used in pop guns, exploded in his pocket. The child's horrified parent later made and circulated a short video illustrating the dangers of pop guns.
Children's costumes can also pose a danger. Costumes that include cotton wool, natural feathers, or other flammable materials should be avoided.
The website "BeOK" issued a warning regarding makeup as well. Makeup should be treated like other personal hygiene products, and should not be shared. Before purchasing makeup, buyers should check the expiration date. In addition, the site advises doing a spot test with any new makeup product before applying the product to the face.
The Hatzalah emergency response group has issued warning regarding road safety. On Purim, there are many children outdoors, and drivers should take extra care in case children walk into the road unexpectedly.