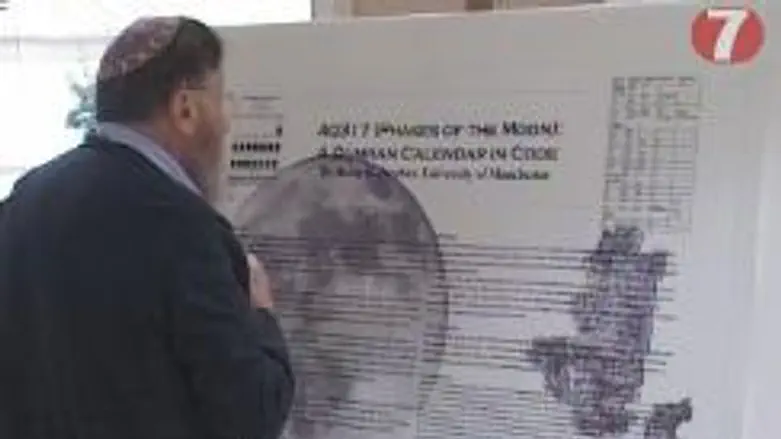 Lunar Conference in Bible Lands Museum
Israel news photo: Yoni Kempinski
The Bible Lands Museum Jerusalem hosted an international conference January 30 through February 1, called: Living the Lunar Calendar: Time, Text and Tradition. Leading international scholars presented three days of lectures, sessions and events, including a fully-guided tour to Qumran, where the Dead Sea Scrolls were hidden for centuries.
A partial list of speakers included: Prof. Lawrence H. Schiffman, New York University; Prof. Sacha Stern, University College London; Prof. Wayne Horowitz, Hebrew University Jerusalem; Prof. John Steel, Brown University USA; Prof. Stanislaw Iwaniszewski, National Institute of Anthropology and History, Mexico; Dr. Jonathan Ben-Dov, University of Haifa.

The Bible Lands Museum Jerusalem collection includes an extremely important rare cuneiform tablet which is prominently displayed in the heart of the Museum's Gallery of the Patriarchs. This large clay tablet is written in cuneiform on two sides and careful study and deciphering has revealed text that sheds light on the roots of the Hebrew calendar whose origins stem from Ancient Babylon. It contains a reference to holidays that take place in the month of Shvat, which scholars think may have relevance to the Jewish holiday of Tu B'Shvat,  celebrated this past Shabbat.

4,000 year old cuneiform tablet / Biblical Lands Museum