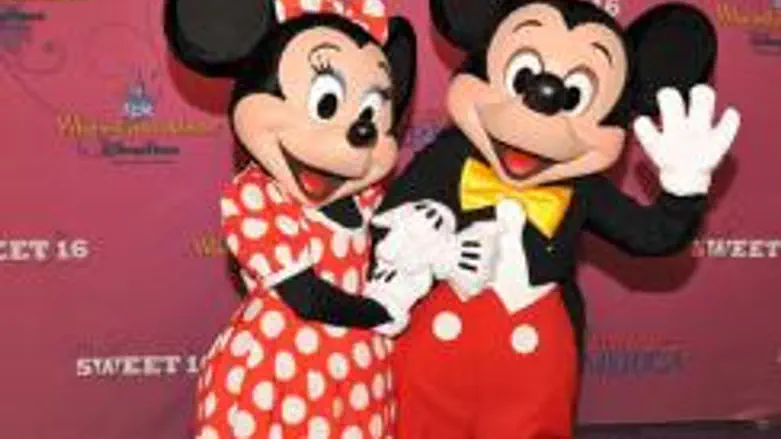 Disney's Mickey and Minnie
Israel news photo: Walt Disney
The Disney Corporation, which began dubbing in Hebrew for its programs on its own channel for children in September, soon will produce original shows in Hebrew and with Israeli actors, the company's Herzliya headquarters said.
Shows such as "The Island," "The Octets" and "The Titans" have received high ratings since they were first aired, according to Globes. They are broadcast on the Disney Channel via cable and satellite, which so far has provided viewers with Hannah Montana" and "Wizards of Waverly Place" and other productions, all with Hebrew sub-titles.
The announcement is bitter irony for Hamas, which was forced to stop its anti-Israel children's programs, featuring Disney characters, after the company threatened to sue it for copyright infringement. Hamas used characters similar to Mickey Mouse, among others, to air material that often incited Arab children to become martyrs when they grow up.  
Anti-Israel groups previously have tried to boycott Disney, which 10 years ago set up its Millennium exhibition in Florida and referred to Jerusalem as "the capital of the millennium" and the "heart of the Israeli people."
The Arab League had tried to boycott Disney until Saudi Prince Walid ibn Talal, who was a large shareholder of Euro Disney said, "If we boycott Disney, Israel will win because it will impact our image negatively in the United States.