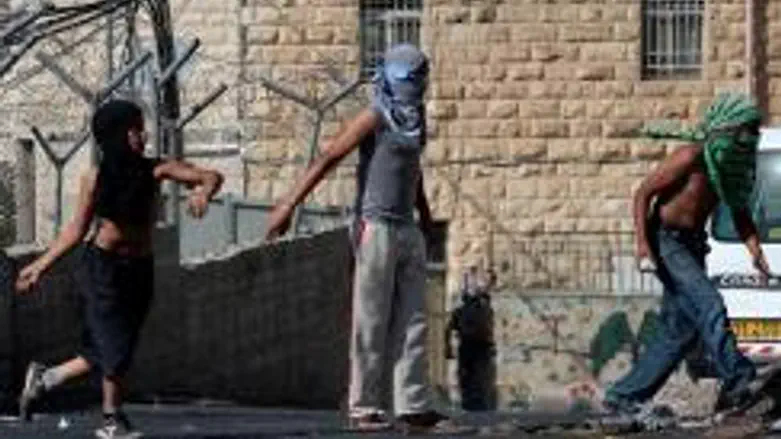 Rock attack (illustrative)
Israel news photo: Flash 90
Palestinian Authority Arabs marked the fifth anniversary of the death of former PA Chairman Yasser Arafat on Wednesday. The day was marked by particularly frequent attacks on Israeli drivers throughout Judea and Samaria.
Attackers revealed a new technique while stoning Jews near the Samaria town of Eli. Instead of laying in wait to throw stones, they threw stones out of bus windows, escaping in the bus before their victims were able to attempt to apprehend them. Observers said that the rock throwers may be counting on the assumption that even if the bus is apprehended, it will be difficult to know which passenger was the rock thrower.
Two such attacks were reported, one on a driver south of Eli, and one targeting a pedestrian at a nearby junction. The intended victims were not hurt, although damage was caused.
Rock attacks were also reported near the Huwarra junction south of Shechem, between the Samaria towns of Tapuach and Rachelim, and next to the city of Ariel.
In Judea, several attacks were reported on the road between Hevron and Gush Etzion, and a number of cars were damaged. Attacks involving approximately 100 PA Arab rioters were reported near Tekoa.
Near Karnei Shomron in Samaria an Israeli driver was targeted in a firebomb attack. The driver was unhurt.