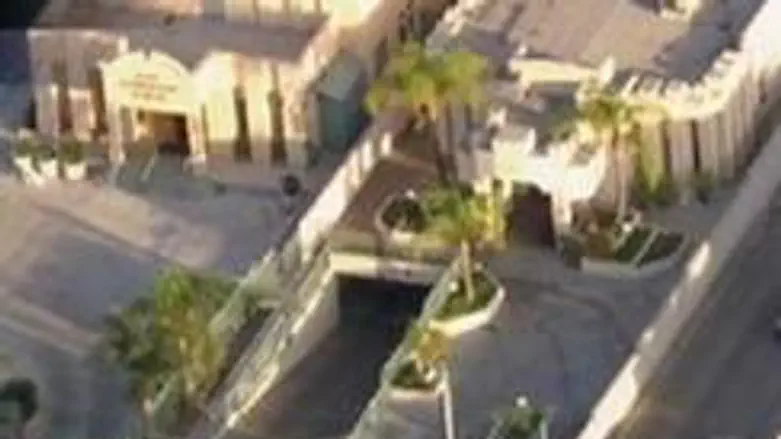 Adat Yeshurun Synagogue
FOX News
Los Angeles police say two Jewish men in their 30s were shot in the legs as they were about to enter a synagogue in the North Hollywood section of Los Angeles Thursday morning. A man described as an African-American with a handgun entered the Adat Yeshurun Valley Sephardic synagogue at about 6:20 a.m. Thursday and opened fire. The victims were taken to a hospital in stable condition.
Police are investigating the shooting as a hate crime. The Los Angeles Times says police arrested a man near the synagogue, but the sources say they don't believe he was the gunman.
The newspaper adds that police officials have alerted other synagogues around Los Angeles about the shooting, and police have stepped up patrols at Jewish religious institutions. Detectives are trying to determine if the gunman acted alone or as part of a larger group.
According to the Associated Press, the wounded people had just pulled into the synagogue parking structure for morning services. Investigators said no words were exchanged between the shooter and his victims.
"Grave and shocking"
Minister of Information and Diaspora Yuli Edelstein called the event "grave and shocking."
The attack "reminds us that anti-Semitism is alive and kicking and has no hesitation in terrorizing the Jewish people's holy of holies. We and the nations of the world must continue to fight anti-Semitism as it has already been proven that what starts with the Jews ends with other nations as well."
The attack occurred about 16 km. away from a Jewish community center where, ten years ago, white supremacist Buford Furrow shot and wounded five people and later killed a letter carrier. Three children were among the wounded in that attack.