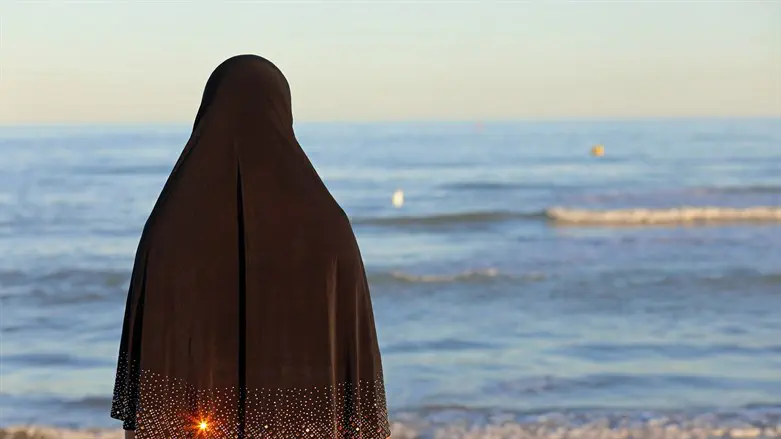 Woman with hijab
iStock
A group of sports federations from majority Muslim countries on Monday denounced France's move to bar its Olympic athletes from wearing the hijab, saying that doing so would "send a message of exclusion", AFP reported.
The 57-member Islamic Solidarity Sports Federation (ISSF), based in the Saudi capital Riyadh, voiced "profound concern" over the French decision, which was taken in line with the country's strict rules on secularism.
French Sports Minister Amelie Oudea-Castera said last month the French government was opposed to any display of religious symbols during sporting events, stressing, "The France team will not wear the headscarf."
The ISSF said in its statement on Monday that the hijab was "an aspect of many Muslim women's identity and should be respected", adding that the French ban could prevent some French Muslim athletes from competing.
"The Olympics have historically celebrated diversity, unity and athletic excellence," the statement said, as quoted by AFP.
"By implementing a hijab ban for their athletes, a host would send a message of exclusion, intolerance and discrimination that goes against the Olympic spirit," it added.
The statement urged French authorities "to reconsider this ban" and called for "meaningful engagement with the Muslim sports community in France."
France's laws on secularism guarantee religious freedom to all citizens, and contain no provisions on banning the wearing of religious symbols in public spaces, with the exception of full-face coverings which were outlawed in 2010.
In 2011, France outlawed the wearing of the Muslim niqab (full face veil) - part of the burqa, or full body covering worn by Muslim women - in public, citing security concerns as the reason for the ban. Women who wear the veil face a 150 euro ($190) fine.
In 2022, the French Senate voted in favor of banning the wearing of headscarves in sports competitions, arguing that neutrality is a requirement on the field of play. The move was later rejected in the lower house.