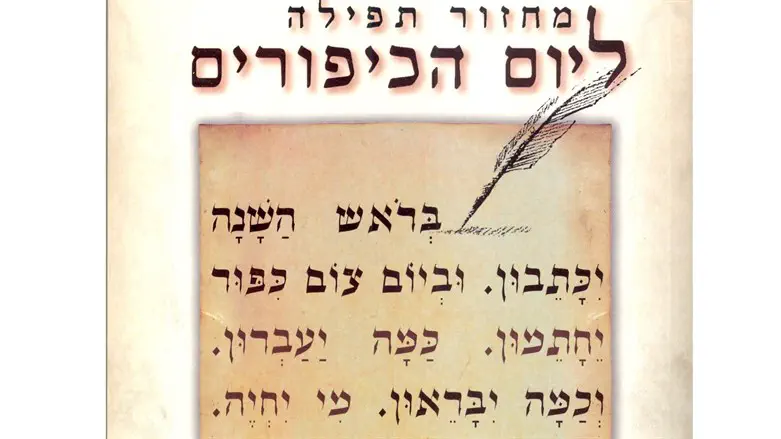 Machzor for non-observant
Minstry of Hasbara
Translation by Yehoshua Siskin ([email protected])
*Kibbutz Givat Haim* hosted students from the Ramat Gan Yeshiva for Yom Kippur. The kindergarten there served as the synagogue and it was filled to capacity. One of the members of the kibbutz wrote at the conclusion of the fast as follows: "This was an unforgettable experience. All the superlatives in the world would not suffice to describe the powerful spirituality and togetherness of this day which broke down the walls of even the most skeptical. I was sorry that I did not photograph the final moments of the day when all the children gathered underneath a talit and received a blessing. Tears of joy flowed from my eyes. We now have memories to cherish for all of the new year and beyond.
" Avi Benaihu, a former IDF spokesman, wrote from *Kibbutz Lehavot Haviva* as follows: "180 kibbutz members, both adults and children, participated in Kol Nidrei and Ne'ilah services at our kibbutz. This is the eleventh year that guys from the Mitzpeh Yericho Yeshiva came to pray in our kibbutz meeting room that is turned into a synagogue. We met them when they were youths and now they arrive with their wives and infant children. They took this mission upon themselves and they renew it each year in a most amicable and enlightening manner
" The Ayelet Hashahar Organization comes to *Kibbutz Geva* every Yom Kippur. Hili, a fourth generation kibbutz member, wrote as follows: "I have been attending the Yom Kippur prayers here for the last 16 years. But this year I wanted to offer a special thank you for the extremely respectful and sensitive way that the services were conducted. Judaism is very important to me. The volatile public rhetoric pains me, but I feel that what happened here on Yom Kippur was simply healing. If only our experience can be replicated and thus influence the entire nation."