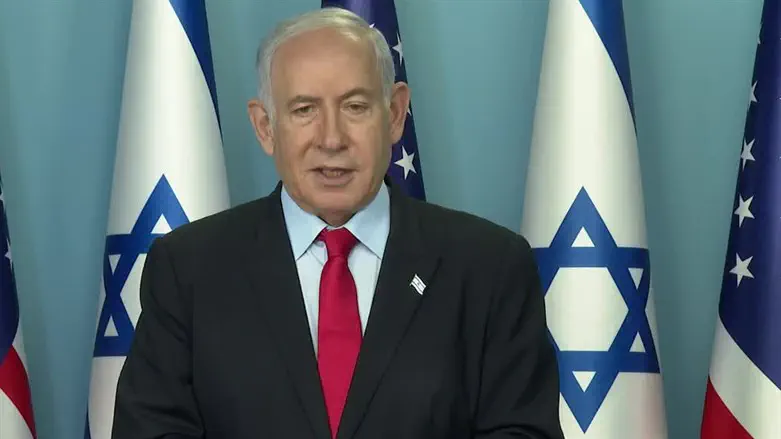 Netanyahu
GPO
Prime Minister Benjamin Netanyahu reacted to the announcement today (Wednesday) that the US has added Israel to its Visa Waiver Program.
"Today we are marking an important and happy moment for all citizens of Israel. Israel has been designated into the US Visa Waiver Program at long last, after many years," Netanyahu said.
"This will save considerable time, bother, and money for all Israeli citizens.
"Whoever wants to visit the US will no longer need to wait months just to receive a visa. We have been working on this for years, almost a decade, especially over the past year during which we passed extensive Knesset legislation that made possible the legal basis for this action. Only around 40 countries have visa exemptions and now Israel has joined the list.
"This decision is additional testimony to the strong ties between Israel and the US. I would like to express our appreciation to US President Joe Biden for his support of the initiative, which will further strengthen ties between the two peoples. I would also like to thank Secretary of State Antony Blinken for his important role, and Secretary of Homeland Security Alejandro N. Mayorkas and Ambassador Thomas Nides for their efforts.
"Thanks also go to National Security Adviser Tzachi Hanegbi and everyone who has worked for many years to secure this important achievement. Warm wishes to all the citizens of Israel and have a pleasant flight," Netanyahu concluded.