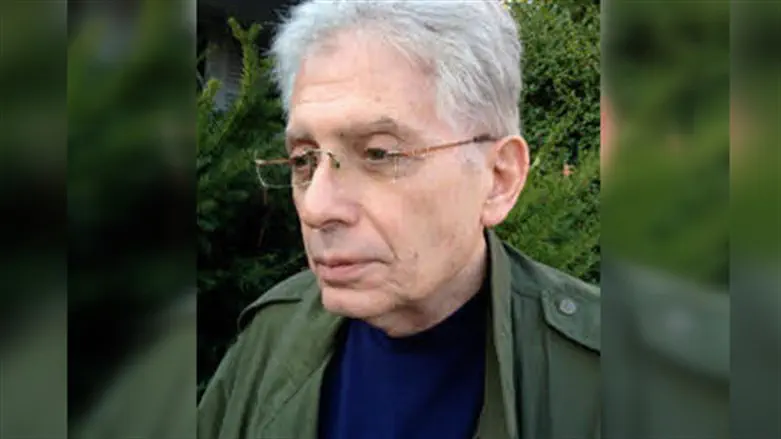 Jack Engelhard
Courtesy
The CBS news program "60 Minutes" has been around since 1968. Its creator Don Hewitt instructed his staff to go well beyond traditional journalism.
Each report should be designed as a "story," therefore, heroes and villains.
Last week's villains on the program were the Israelis…specifically Netanyahu and his government. The heroes were Palestinian Arabs and far-left Israelis.
That was the story. That was the con.
Many of us have given up on the media, thinking, how low can they get, but here it was, bias most flagrant.
Host Lesley Stahl opened by disgracing Netanyahu and his conservative ministers, painting them all as crazed politicians, even criminals.
The riots staged by leftists? These she justified …wait for it…as a proper form of protest against a government which had become a "threat to democracy," precisely the same false oratory used by leftists in America, to make our point that leftists are the same everywhere. They heed the same whistle and like zombies, march to the same mantra.
Who would have thought that Israelis themselves would jump in to help "60 Minutes" tarnish the Jewish State of Israel?
Are they really Israelis…or some form of the erev rav…the mixed multitudes who tagged along during the Exodus?
(Even on Yom Kippur they won't rest from rioting in Tel Aviv.)
But here they were, on "60 Minutes," robotically denouncing their own country through lies rehearsed and focus-group tested.
Finding lying tattlers like that is always a coup for the media. The truth be damned, as told in this book on journalistic malpractice.
"They are not journalists. They are activists, propagandists."
So says Dave Portnoy, speaking for himself and for journalistic mendacity we have all come to know as symptomatic of the entire racket.
Portnoy is a good-guy entrepreneur. From a small business, Barstool Sports, a sports and pop-culture blog, he made it big, through grit, sweat and some luck thrown in.
He made it the American Way.
Too American, apparently, for the Washington Post, which, as he reveals on YouTube, was allegedly preparing a hit piece on him for a charity event he was sponsoring, normally a good thing, except that Portnoy is an occasional Trump supporter, which is a crime that must be punished.
Portnoy, who got the hit piece quashed, learned it first-hand what we all know as media duplicity. It wasn't always that way, but now it is.
Today, there is only one side to every story…their side. When did it begin? It began officially and furiously 2016 when Trump got elected and Dean Baquet, executive editor at The New York Times, ordered his staffers to forget fairness and balance, but to write what they FEEL. So it was, so it is…all over, print to broadcast.
Journalists became con artists.
Thus, we find, as recently as last week, CNN's Christiane Amanpour terming her 40-year reportage as "truthful, not neutral." Get it? Her truth. Not yours, or mine.
What it all amounts to is fraud. From these reporters, these newspapers, these networks, the fix is in.
This crisis of trust in what we see and what we read has origins going back to the 1950s when Quiz Shows were all the rage.
People believed. People really believed that the contestants, a varied lot, knew all the answers. Today, we know it as the Quiz Show Scandal…a loss of innocence.
Turned out that there was cheating. The players were secretly given the answers in advance. Congress held a Hearing.
The Quiz Shows were ordered off the air. Network bosses were charged, convicted and sentenced for Broadcast Fraud.
Isn't this the same thing?
New York-based bestselling American novelist Jack Engelhard writes regularly for Arutz Sheva.
He wrote the worldwide book-to-movie bestseller "Indecent Proposal," the authoritative newsroom epic, "The Bathsheba Deadline," followed by his coming-of-age classics, "The Girls of Cincinnati," and, the Holocaust-to-Montreal memoir, "Escape from Mount Moriah." For that and his 1960s epic "The Days of the Bitter End," contemporaries have hailed him "The last Hemingway, a writer without peer, and the conscience of us all." Contact here.
Engelhard books
J.Engelhard
NOW AVAILABLE: The collection of Jack Engelhard's op-eds, Writings, here
Plus, a free sample chapter of his noir gambling thriller, Compulsive, is available from his website, here.