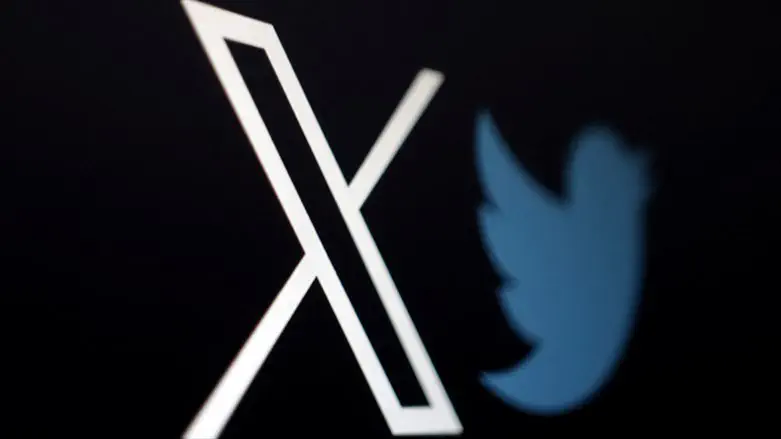 Illustration of new logo of Twitter
REUTERS/Dado Ruvic/Illustration
The organizers of the Golden Globes expelled an Egyptian member of its voting body over the weekend following the discovery of old tweets in which she seemed to espouse conspiracy theories about Israel and Zionists.
The Hollywood Foreign Press Association did not say why it had expelled the film critic Howaida Hamdy along with two other members, beyond noting that they had violated the organization's code of conduct. According to The Hollywood Reporter, members of the body had complained about the behavior of Hamdy and two others who were also recently expelled.
Hamdy, a critic and editor for several Arabic-language publications, had been the subject of a report this summer by the Committee for Accuracy in Middle East Reporting and Analysis (CAMERA), a pro-Israel watchdog group.
The group had found that in 2013, Hamdy allegedly tweeted in Arabic: "Hollywood is the Zionists' stronghold," and said "most films" are "oriented and biased," in writing about the zombie movie, "World War Z." She said the film presented "Israel and its citizens as the embodiment of nobility, humanism and sacrifice — a repulsive thing." "World War Z" is partially set in Israel and depicts the Mossad responding to the outbreak of a deadly zombie virus.
That tweet has since been deleted, but CAMERA noted another 2013 tweet, in which Hamdy states in Arabic: "Behind every Islamist terrorist there is a Zionist-American plot that moves him." That tweet was still visible as of Tuesday.
CAMERA also heavily criticized two different reviews Hamdy wrote of a Palestinian film, one in Arabic and one in English, in which she used varying language to refer to the director's depictions of Palestinian Arab "resistance movements."
Following the CAMERA report, the Hollywood Foreign Press Association opened an investigation. Hamdy had joined the group in 2021 following intense controversy that the international awards body had a closed-rank membership that lacked diversity. The Golden Globes awards were not televised that year owing to the backlash, and the association vowed to diversify its ranks.