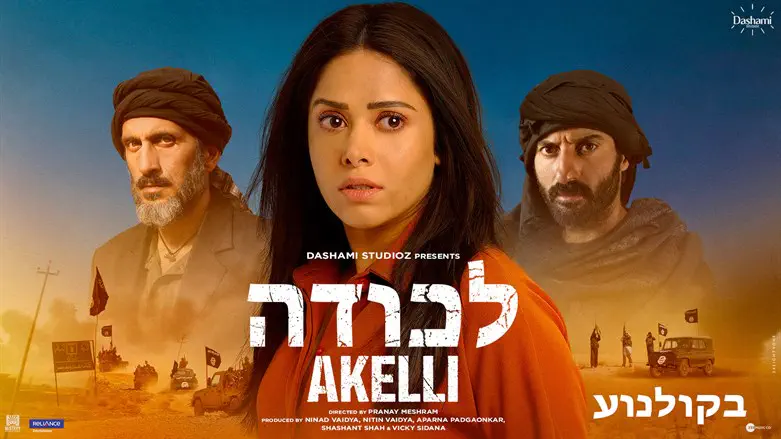 Akelli
DASHAMI STUDIOZ
In recent years, Bollywood, the largest movie industry in the world, has become even more profitable than Hollywood, with hundreds of millions of viewers of each movie, and thousands of cult movies released outside of India. Together with this, a huge community of fans, who have been touched by these movies, has quietly flourished in Israel.
Today (Tuesday), ISG Media announced a unique collaboration between the Bollywood film industry and Israeli actors – the highly regarded Tzachi Halevy and Amir Boutrous have been cast in lead roles in the next major Indian movie. The two are due to star alongside Nushrratt Bharuccha, who is considered a top Bollywood star.
In the movie, titled Akelli, Nushrratt plays the daughter of a small lower-class family in India. She has a mother and a niece. As they are not managing to make a living, Nushrratt leaves India to find a respectable job to enable her to support the three of them.
As a foreign worker, she is sent to Iraq, where reigns a brutal regime that she did not know about before her journey. She gets caught up in a number of incidents in Iraq, one is when she is captured by two government officials, played by Tzachi Halevi and Amir Boutrous.