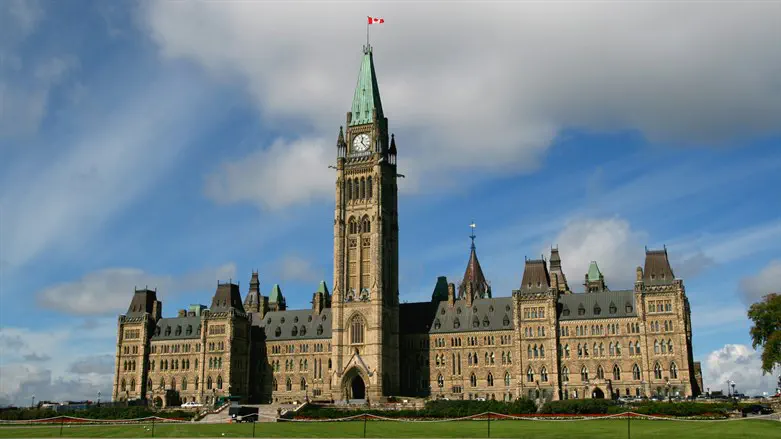 Canadian Parliament
iStock
Anthony Rota, Speaker of the House of Commons of Canada, apologized on Sunday after the Canadian Parliament gave a standing ovation to a man who fought for a Nazi unit during the Second World War.
The incident occurred during Ukrainian President Volodymyr Zelenskyy's visit to Ottawa this past Friday.
During the visit, MPs honored 98-year-old Yaroslav Hunka in the House of Commons. Hunka was invited by Rota, who introduced him as a "war hero who fought for the First Ukrainian Division."
That division was also known as the Waffen-SS Galicia Division, a voluntary unit that was under the command of the Nazis.
After Jewish groups condemned the Canadian Parliament for honoring Hunka and demanded an apology, Rota did so.
"I have subsequently become aware of more information which causes me to regret my decision to [honor Hunka]. I wish to make clear that no one, including fellow parliamentarians and the Ukraine delegation, was aware of my intention or of my remarks before I delivered them," Rota said, as quoted by the Canadian Broadcasting Corporation (CBC).
"I particularly want to extend my deepest apologies to Jewish communities in Canada and around the world," added Rota, who said he accepted "full responsibility" for his actions.
On Monday, Canadian Prime Minister Justin Trudeau also weighed in on the controversy, calling Parliament's ovation for Hunka "embarrassing".
"This is something that is deeply embarrassing to the parliament of Canada and by extension to all Canadians," Trudeau told reporters, adding that it was "extremely upsetting that this happened".