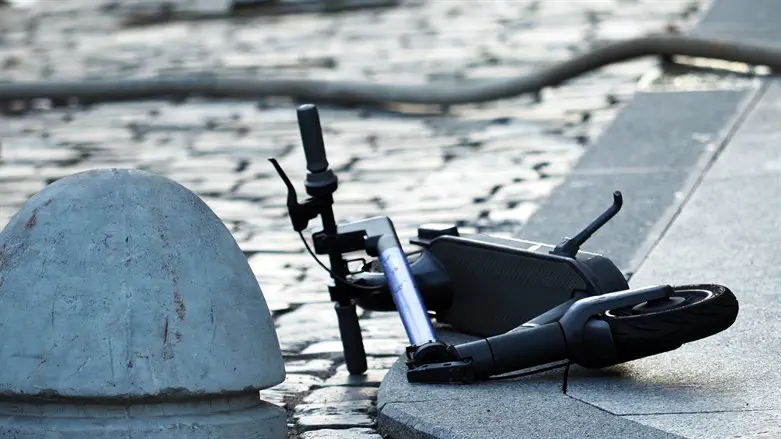 Scooter crash
ISTOCK
A 19-year-old was brought on Saturday night to the emergency medical center in Romema in Jerusalem, after being seriously injured in a scooter accident.
His parents, who rushed him to treatment, said that he was riding an electric scooter, collided with something and fell on his head. He managed to reach his home where he collapsed.
Noa Horitz, director of the Jerusalem emergency room organization, said that the doctors diagnosed a severe head injury, with cerebral bleeding and skull fractures. An intensive care unit was called to the emergency room and transported the boy to a hospital where he underwent emergency surgery.
Dr. Abdelhadi Furji, a senior specialist in emergency medicine, noted that in the past year there has been a further increase in scooter and electric bicycle riding accidents. "A few hours before Yom Kippur, parents must take steps to prevent the next accident, including protecting the body by wearing a helmet and riding under the supervision of an adult."
His condition is classified as very serious and his life is in danger.