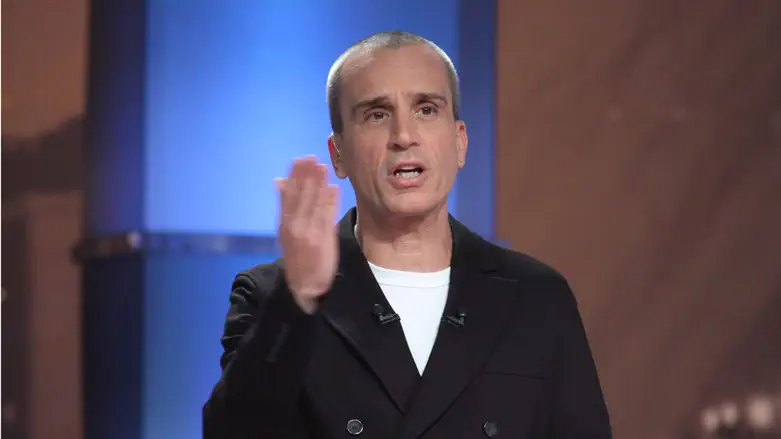 Avri Gilad
Oren Nachshon/Flash 90
Israeli media personality Avri Gilad has stated that in his opinion, even a neutralized terrorist should be shot dead.
Speaking in an interview with Channel 12 News, Gilad said, "In principle, do we need to eliminate a terrorist at the scene of the terror attack? Certainly, yes. It's obvious that the answer is yes. Whoever does not think so is not a person who desires life."
The interviewer then queried, "Even if he is already neutralized and injured?"
"What does it matter?" Gilad replied. "It's all cosmetic, polite manners. What does it matter if he is neutralized or not neutralized? What do I need him for now, so that he can live 30 years in jail and be released in the next 'something' deal?"
"In principle, ethically, someone who comes to kill you - it is a Torah commandment to kill him. He is a son of death."
The interviewer then queried, "Even if he has surrendered?"
"So what if he surrendered?" Gilad said decisively. "Okay, I get it, it's not accepted, it's not desirable, it makes for horrible public relations, okay. But I am not horrified by it, ethically. I'm not horrified by it. He came with the intention to kill, he found his death."
"Elor made a mistake, and a huge one, okay? But from a fundamental perspective, he did not err," Gilad concluded.
Gilad's statements referenced to the incident in which Elor Azaria, an IDF soldier, shot and killed a terrorist following a stabbing attempt in Hebron in March 2016. Azaria was convicted of manslaughter in January 2017 for the shooting death of a wounded Arab terrorist suspected of wearing a suicide vest, after the Arab carried out a terror attack Hevron that left one soldier wounded during the Purim holiday in March of 2016.
In February of 2017, an IDF court sentenced Azaria to 18 months in prison. That sentence was reduced, however, after Azaria's legal defense team appealed to IDF Chief of Staff Gadi Eizenkot, who slashed four months from the prison sentence.