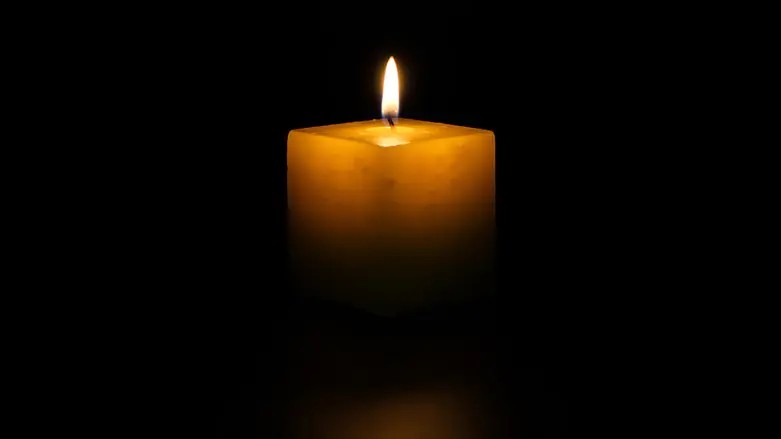 Memorial candle
iStock
The educator Rabbi Menachem Slae of the Old City has passed away. Rabbi Menachem's daughter-in-law, Rabbi Dana Slae, is the head of the Jewish Quarter Seminary.
Rabbi Menachem Slae was the husband of Bracha Slae, a prominent figure in Jerusalem, and the father of Rabbi Baruch Slae, head of the Oriya seminary in Givat Shmuel and Rabbi Aviel Slae, one of the rabbis of the Beruria Halakha Institute.
He immigrated to Israel with his wife Bracha in 1966. At first, they lived in Be'er Sheva and Rehovot. In 1977, they made their home in the Jewish Quarter of Jerusalem.
Rabbi Menachem Slae was previously a co-author of the Bar Ilan responsa project. He has authored several prominent Torah articles, including, "The Matters of Nature and Especially the Status of the Animal in the Sources of Judaism," "Insurance in the Halakha - A Halakhic and Historical Study," "The Influence of Islam on Jewish Law: A Study of the Responsa of the Rivash," and more.
"Blessed is the true Judge - the tiara has been taken, the crown of our glory has been removed. With the beginning of holy Shabbat, our elder, the late Rabbi Menachem Zalman Slae, son of the late Rabbi Avraham Samuel Slae, was asked to join the Yeshiva of Heaven," read notices published in the neighborhood.
The funeral took place Saturday evening at the Sanhedria Funeral Home, at 11:00p.m., and made its way to the Mount of Olives. The mourners are mourning, on the eve of Yom Kippur, at 8 Hanevel St. in Jerusalem. The family will continue to gather at the deceased's home on Tuesday and Wednesday (11 - 12 Tishrei).
מודעת אבל
צילום: עצמי