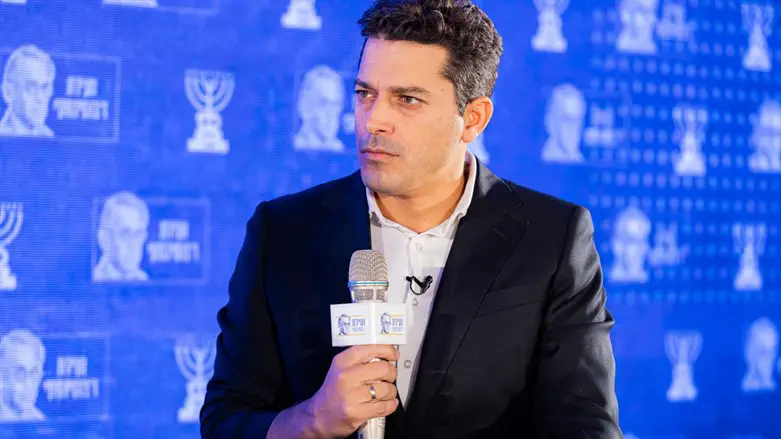 Amichai Chikli
Haim Twitto
Diaspora Affairs Minister Amichai Chikli on Thursday criticized the speech given by Palestinian Authority (PA) chairman Mahmoud Abbas at the United Nations General Assembly.
"Mahmoud Abbas is one of the leading and most dangerous Holocaust deniers in the world, whose main priority is funding terrorists who brutally murder innocent women and children. It's time the world sees him for who he really is!" Chikli wrote on X, formerly Twitter.
The post included a video showing past antisemitic statements made by Abbas, including his accusation that Israel committed "50 Holocausts" against Palestinian Arabs, as well as the PA chairman's recent speech in which he claimed that Jews are not Semites and that Adolf Hitler only killed Jews "because they dealt in usury and money".
In his remarks on Thursday, Abbas blamed the creation of the State of Israel for the suffering of the Palestinian Arabs and demanded apologies and reparations from Britain and the US for their support for the 1917 Balfour Declaration.
He further demanded the "Right of Return" for the descendants of refugees from Israel's War of Independence in 1948 to the State of Israel, and claimed that the UN applies "double standards" in Israel's favor despite the fact that the UN condemns Israel more than any other nation on Earth.
Ignoring the thousands of terrorist attacks and dozens of Israelis murdered by terrorists this year, Abbas vowed to "continue our peaceful popular resistance."
He also blamed Israel for the rise in the number of murders within Israel's Arab community and demanded that the UN take "deterrent measures" measures against Israel and admit "Palestine" as a full member state.