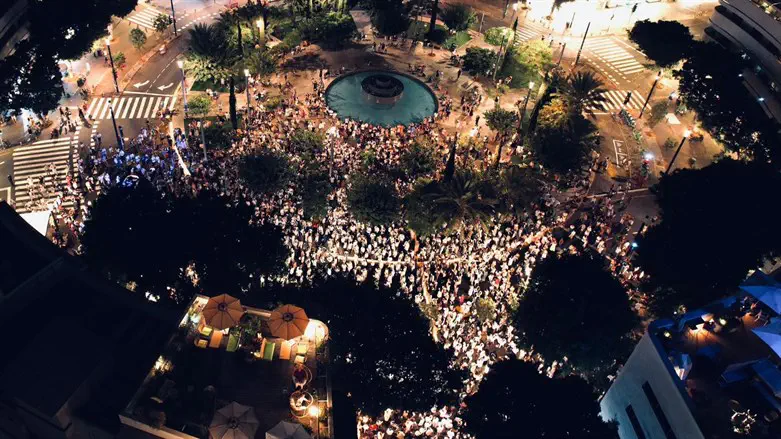 Yom Kippur service at Dizengoff Square
ליאור ברקוביץ׳
The Tel Aviv District Court upheld Tel Aviv Municipality's ban on placing partitions between men and women during the Yom Kippur prayer at Dizengoff Square.
The judge presiding over the case rejected the petition of the "Israeli Forum for Human Freedom and Dignity" against the municipality's ban and ruled that there will be no gender segregation at the prayer service.
Orthodox Jewish law requires a partition, called a 'mehitza,' during communal prayers.
Attorney Tzofnat Nordman wrote in response to the court's decision on Facebook: "The court in the Jewish state prohibits the mehitza in Jewish prayer. The first such ban on a partition in the sovereign Land of Israel since the days of the British and the Mufti. I finished reading the verdict with tears in my eyes and a lump in my throat. What an insult. First as a Jewess, then as a citizen of the State of Israel, and lastly, as a jurist."
"The ruling tramples on the fundamental basis of administrative and constitutional law, of the liberal system, and inflicts a severe, stinging blow on every Jew who is not yet completely alienated from his religion. I will stop here," Nordman said.