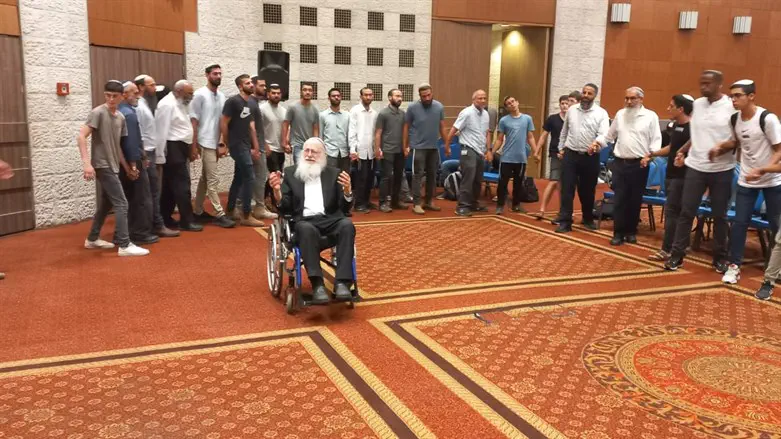 Rabbi Dov Begon at the gathering
Moshe Rovach
The head of the Machon Meir Jewish outreach organization, Rabbi Dov Begon, addressed the organization's 24th gathering on Wednesday and discussed the internal conflict in Israel and his childhood friend, former Prime Minister Ehud Barak.
Rabbi Begon discussed the fierce protests that have swept over the country: "We now have to strengthen love and faith in the nation in light of the hate that is being shown at the protests."
Rabbi Begon, who grew up in Kibbutz Mishmar Hasharon with former Prime Minister Barak, added: "I am sorry I didn't manage to influence him and bring him closer to Judaism. I pray and hope that he will return to Judaism together with all of the Jewish people."
The gathering was attended by the Chief Rabbi of Jerusalem, Rabbi Shlomo Amar, Rabbi Shmuel Eliyahu, and Rabbi Shlomo Aviner.
"The rabbis uplifted and strengthened the large crowd that came to be uplifted head of Yom Kippur," Rabbi Begon said.