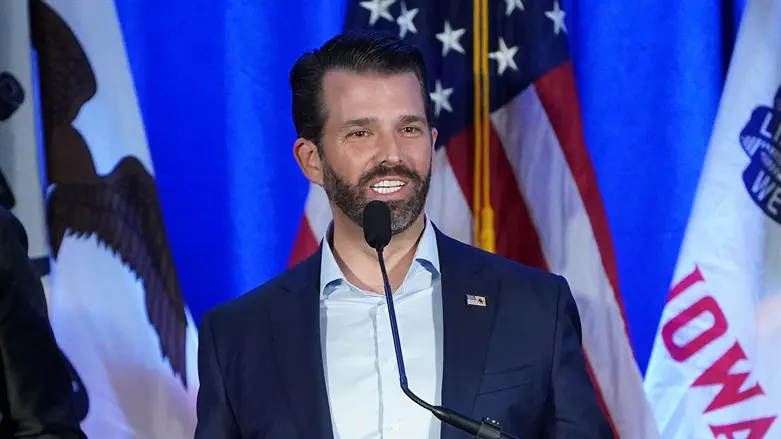 Donald Trump Jr. at Des Moines rally, February 3rd 2020
Reuters
The New York Post reports that the X account associated with the eldest son of former US President Donald Trump, Donald Trump Jr., recently posted a series of tweets announcing his father's death.
According to the report, one of the tweets even stated that he would replace his father in the run for the presidency of the United States: "I'm sad to announce, my father Donald Trump has passed away. I will be running for president in 2024."
Another tweet said "This just in: North Korea about to get smoked" and ""When I become president I am going to burn the SEC." In addition, derogatory tweets were written about Elon Musk, President Joe Biden, and Jeffrey Epstein.
Both X and the Trump Organization did not respond to requests for comment.