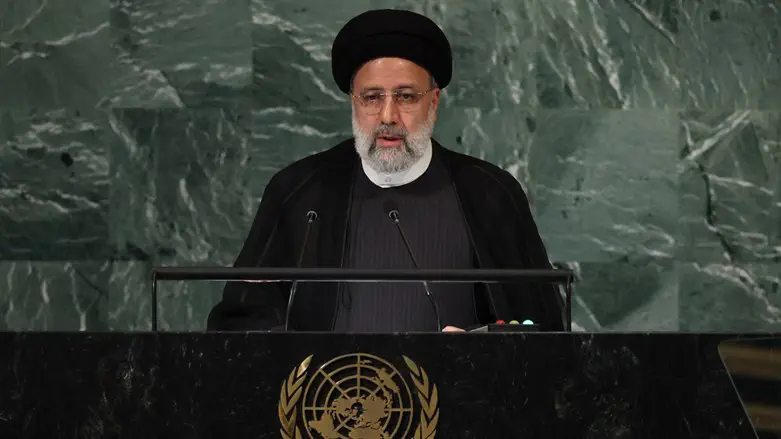 Ebrahim Raisi
REUTERS/Brendan Mcdermid
Iranian President Ebrahim Raisi said on Tuesday that the United States should prove its "goodwill and determination" to revive the 2015 Iran nuclear deal, Reuters reported.
"By exiting the JCPOA, the United States violated the agreement. ... America should demonstrate its goodwill and determination," Raisi said in a speech at the UN General Assembly, referring to the Joint Comprehensive Plan of Action, the official name of the 2015 deal between Iran and six world powers.
In 2018, then-US President Donald Trump withdrew from the agreement and reimposed sanctions on Tehran.
Iran responded to Trump's withdrawal from the 2015 nuclear deal by scaling back its compliance with the agreement.
The Biden administration sought to return to the deal and held indirect talks with Iran on a return to compliance, but the negotiations reached a stalemate last September, after Iran submitted a response to a European Union proposal to revive the deal. A senior Biden administration official said the Iranian response "is not at all encouraging."
A US official later said that the efforts to revive the 2015 Iran nuclear deal have "hit a wall" because of Iran's insistence on the closure of the UN nuclear watchdog's investigations.
Israel's Ambassador to the United Nations, Gilad Erdan, left the General Assembly Hall immediately after Raisi began to deliver his speech.
Ambassador Erdan left the hall while displaying the picture of Mahsa Amini, who was brutally murdered a year ago by the Iranian regime for not properly covering her hair.
MK Danny Danon, chairman of World Likud, and Israel's 17th Permanent Representative to the United Nations, said of Raisi's speech, "Ebrahim Raisi's nice-sounding words at UNGA are hollow and smothered in lies. Iran has defied and deceived the world with the nuclear agreement from Day 1."
"Just this week, Iran banished top IAEA inspectors and disabled the IAEA from effectively monitoring its nuclear program. This move is outrageous and a direct violation of Iran's guarantees. Iran's repeated hypocrisy and deceit must be aggressively condemned. All international collaboration and cooperation with such a corrupt regime should immediately be stopped," he added.