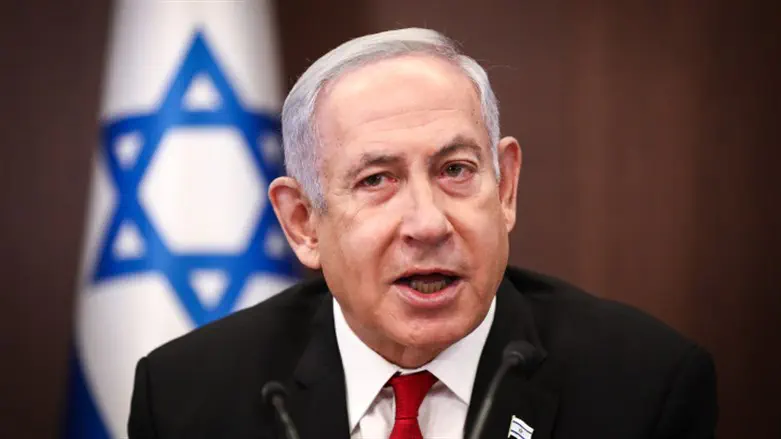 PM Netanyahu
Olivier Fitoussi/Flash90
Protest organizers Eran Schwartz and Moshe Redman filed a police complaint against Prime Minister Benjamin Netanyahu, accusing him of 'incitement' against the anti-judicial reform protests after he stated that the protestors "join up with the PLO, Iran, and others."
Redman wrote on Facebook: "I call on anyone who also feels that Netanyahu's words yesterday amount to sedition to do the same thing I did, go to the nearest police station or the website of the Israel Police and simply file a complaint. We cannot ignore these slurs."
Before departing for the US last night, Netanyahu stated: "Nothing surprises me. The organizers of this protest are equipped with a lot of money. These are sponsored and organized demonstrations that cross all boundaries. They led to the fact that blocking roads became a normal thing, that violent harassment of public figures is an apparently normal thing, and that refusal to serve is a normal thing. Therefore, when they go and slander Israel before the other nations, it also seems normal to them. It's not normal to me, when I was the head of the opposition, I never did such a thing."
He added: "This is the 12th time, I believe, that I am going to appear at the United Nations as Prime Minister, there have always been demonstrations in favor of Israel and against Israel. But this time we are seeing demonstrations against Israel by [Israeli] people joining up with the PLO, Iran and others. Nothing is surprising anymore, but that will not prevent me from representing Israel proudly and in the best way I can for all its citizens."