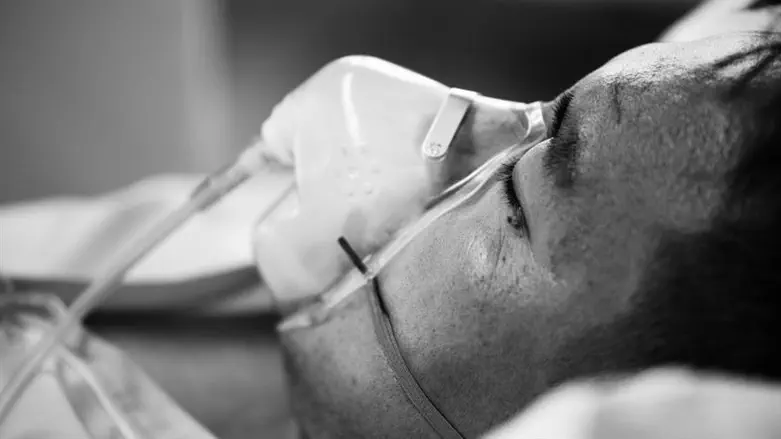 illustration
shutterstock
Last year, an Israeli hospital faced a harrowing choice when a young man with a severe case of pneumonia's life was in jeapordy. The first choice was to hope that Avremy Reiss would somehow survive. But the second choice was terrifying: To put him into a hospital induced coma. It would keep him alive, but the caveat was grave:
They didn't know if he would ever wake up.
"From one day to the next, I lost my husband," confided Avremy's wife Eliana, her voice trembling with emotion.
"His body was still here, but his spirit hovers somewhere between life and death, as I hover every day between hope and despair, surrender and grief."
Recently, the Reisses reached a crossroads: Avremy has been on a crucial waiting list for an intestine transplant in Georgetown, Washington DC and his name is next on the list. Without this operation, his chances are bleak, yet, the staggering costs of the procedure, travel, and stay loom large, especially with Eliana navigating life without her partner's support for a year. Their savings are drained, and desperation is setting in. Eliana has set up a crowdfunding initiative aiming to raise a formidable $100,000 - and the clock is working against her.
"Please donate help me save the father of my 3 children. He is so young. Their hearts cannot bear to lose any more of him than they already have. This is Avremy's only hope of waking up again."