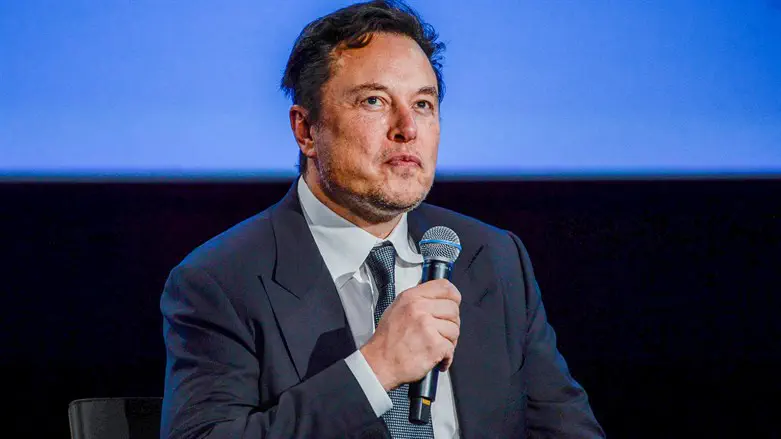 Elon Musk
Reuters
Prime Minister Benjamin Netanyahu will meet with tech mogul Elon Musk in San Fransisco on Monday, the Prime Minister's Office confirmed today (Thursday).
Netanyahu is traveling to the US next week for the United Nations General Assembly in New York, where he will meet with US President Joe Biden.
Musk is embroiled in a campaign against the Anti-Defamation League (ADL), which culminated in him threatening a defamation lawsuit against the organization. The ADL has documented an increase in antisemitism on X, formerly Twitter, since Musk purchased the social media corporation.
The Washington Post reported that Israeli expats in San Fransisco will protest against the meeting between Musk and Netanyahu. "It's deeply disturbing that Benjamin Netanyahu, leader of the world's only Jewish state, is flying across America to seek the counsel and support from a notorious enabler of anti-Jewish hate speech," Offir Gutelzon, an Israeli Silicon Valley entrepreneur.
Musk has blamed the ADL for X's lost revenue. He suggested holding a poll on X asking users whether to ban the ADL from the platform.
Musk had earlier "liked" the tweet launching the hashtag #BanTheADL by Keith Woods, an Irish white nationalist and self-described "raging antisemite."
ADL CEO Jonathan Greenblatt responded last week to Musk's threats, saying, "It is profoundly disturbing that Elon Musk spent the weekend engaging with a highly toxic antisemitic campaign on his platform — a campaign started by an unrepentant bigot that then was heavily promoted by individuals such as white supremacist Nick Fuentes, Christian nationalist Andrew Torba, conspiracy theorist Alex Jones and others."