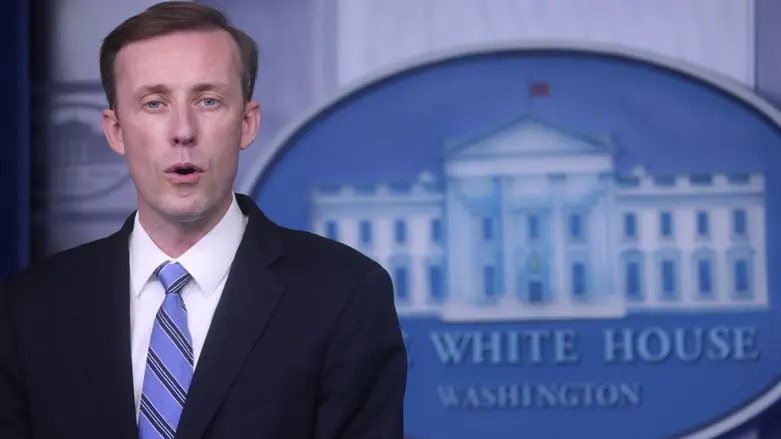 US National Security Advisor Jake Sullivan
REUTERS/Leah Millis
White House national security adviser Jake Sullivan told reporters on Thursday that US, Israeli and Saudi leaders have put many of the elements of a pathway to normalization on the table but there is still much work to do.
Sullivan spoke to reporters aboard Air Force One as President Joe Biden flew to India to attend a G20 summit, as quoted by Reuters.
"Many of the elements of a pathway to normalization are now on the table. We don't have a framework, we don't have the terms ready to be signed. There is still work to do," he said.
Sullivan added that there was a "broad understanding of many of the key elements," but did not go into detail.
It has long been rumored that Israel and Saudi Arabia are close to a normalization agreement. A recent report indicated that the United States and Saudi Arabia have agreed on the broad outlines of a deal for Saudi Arabia to recognize Israel in exchange for concessions to the Palestinian Arabs.
As part of the process, The Wall Street Journal reported last week that Saudi Arabia is offering to resume financial support to the Palestinian Authority which it had frozen in 2021.
This week, White House envoy Brett McGurk visited Riyadh, where he met with Palestinian Arab leaders, presumably to hear their demands as part of the normalization deal.
On Tuesday, Sullivan told reporters there was no imminent breakthrough for a normalization deal between Israel and Saudi Arabia.