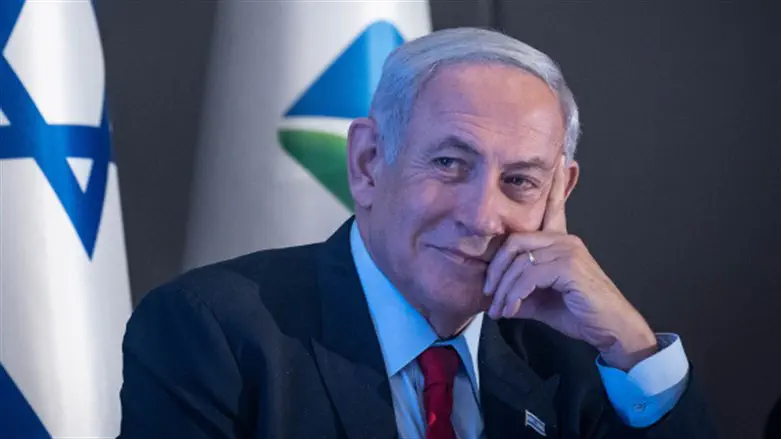 Benjamin Netanyahu
Chaim Goldberg/Flash90
Sources close to Israeli Prime Minister Benjamin Netanyahu on Tuesday morning clarified to Israel National News - Arutz Sheva that there have been no agreements regarding a freeze of the judicial reform.
"Journalists are sitting and discussing an egg which wasn't laid and a plan which doesn't exist," the sources said. "We wish there was an agreement."
"The leaks are proposals from all sorts of people who spread 'spins,'" they said. "There is no plan, and there is no agreement. Only a paper signed by all sides constitutes an agreement, and everyone is very far from that."
On Monday night, the sources said, "Unfortunately, there have been no agreements or understandings. The President has continued his efforts thus far - with no success." They noted that, "The main talks are continuing, the President has good will, but it's not enough."
"On the other hand, the judiciary conducts itself as if this matter does not pertain to it - it stands on the side and does not contribute an iota to the efforts to seek the agreement of the majority of the people."
According to a Monday night report by Channel 12, the recent contacts between the two sides follow the passage of the Reasonableness Standard law on June 24 ahead of the Supreme Court's hearing on the petitions against the bill. According to the report, the latest negotiations focused on softening the Reasonableness Standard bill.
In addition, the sides discussed freezing the coalition's efforts to change the composition of the Judicial Selection Committee and other aspects of the judicial reforms for 18 months.