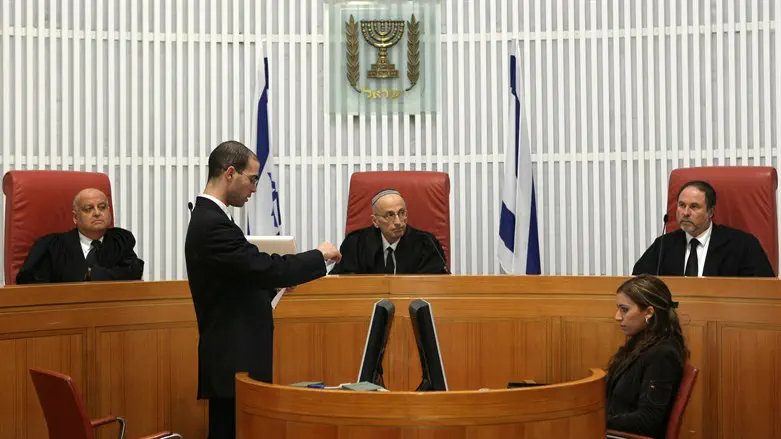 Judge Edmund Levy
Flash 90
At the Gush Katif Museum yesterday (Tuesday) a memorial wall was unveiled in memory of the late Judge Edmond Levy with the participation of Minister of Settlements Orit Strook.
"Judge Edmond Levy rules that secession should be annulled. 18 years have passed and we have begun to implement it - we have returned to Homesh," Strook told Israel National News.
According to her, "The same Knesset that voted in favor of this injustice and this terrible moral stain of the deportation and the destruction of the settlements, 18 years later, voted in favor of returning to Homesh and northern Samaria. The people of Israel said that they want to change direction and with God's help we will continue in the direction of returning to our land instead of retreating and fleeing. of strengthening the settlement instead of destroying it."
The minister pointed out that many apologized for the injustice in secession, but not the Supreme Court judges. "Unfortunately, although many of those who voted in favor of secession in the Knesset and the government retracted and asked for forgiveness, I have yet to see a single Supreme Court judge who asked for forgiveness."