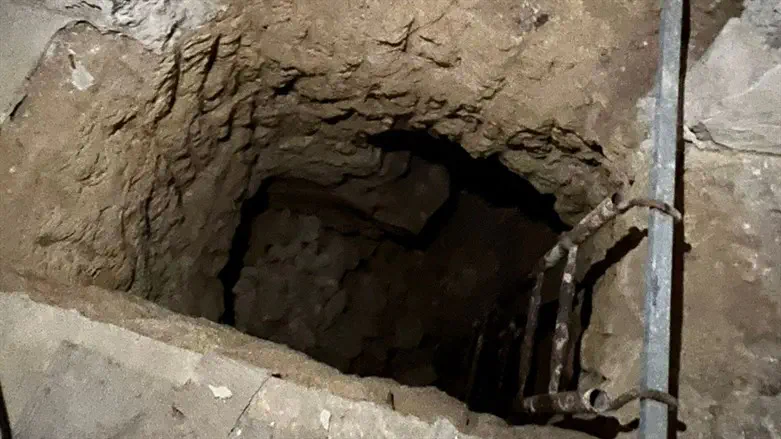 The tunnel that was uncovered
Police Spokesperson
The police uncovered a several-meter-long tunnel near Nazareth, which allegedly served members of the dangerous Samir Bakri crime organization.
The crime organization apparently used the tunnel as a hideout during police raids and pursuits after criminals who were on their way to carry out murders.
"We got to the house, we saw the tunnel, and we thought it was just a pit. We watched over the place for 30 hours, and we discovered that it was a tunnel, a few tens of meters long, which was split up into sections." Superintendent Nati Simha told Ynet.
"The criminals could hide in the tunnel during searches or after criminal incidents. They go in through one place and leave through the other, and there's a suspicion that the tunnel was also used to smuggle arms."
It was apparently dug over the course of more than two years, that is, since then, all the disputes (between crime families) began. The police are working day and night to fight these organizations and to thwart any plan to carry out crimes."