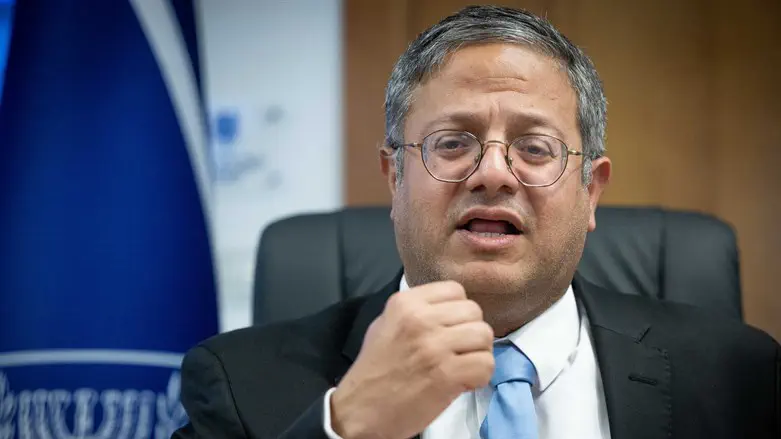 Itamar Ben Gvir
Yonatan Sindel/Flash 90
National Security Minister Itamar Ben Gvir gave an interview to Channel 12 News on Wednesday evening and discussed the rising crime and violence in the Arab sector.
"Some of those who were murdered are people who themselves went out in order to murder. Two days ago, there was a story of a man whose body arrived with the gloves and the gun that were in his possession; he was run over by a car on the way to a murder," said Ben Gvir.
Commenting on the increase in murders in Arab society, he explained that the Arab street has "entire militias, tens of thousands of weapons - and this did not happen suddenly when I took office. We are talking about many years of neglect."
In his opinion, the Israel Security Agency (Shin Bet) must be involved both in the investigations of the violence and in dealing with the criminal organizations. "I am in favor of the Shin Bet getting into the issue, this has been my position for months. I want the Shin Bet to conduct all investigations in the Arab sector - because the police do not have the means for that."
"The police are working hard and the seizure percentages of the protection and weapons are increasing, but there are not enough police officers and my goal is to strengthen them and provide them with backup," said the Minister of National Security.