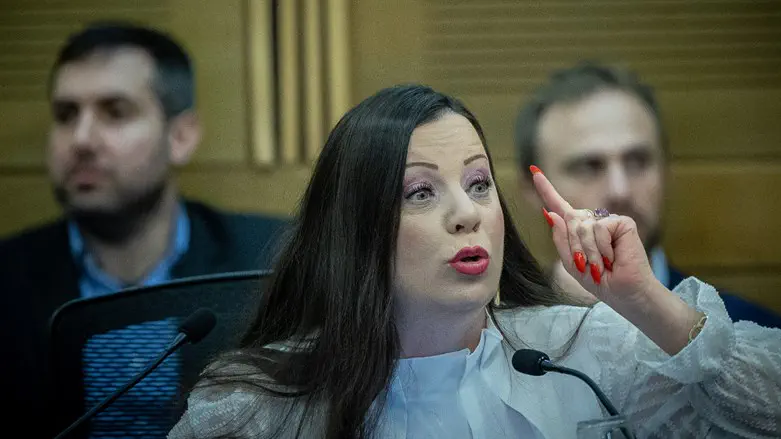 Tally Gotliv
Yonatan Sindel/Flash90
MK Tally Gotliv (Likud) on Wednesday morning slammed Attorney General Gali Baharav-Miara, saying that the A-G is responsible for violence in the Arab sector.
"The blood of the murdered is on the hands of Mrs. Miara!" Gotliv said. "That's what happens when you have authority with zero responsibility. A few months ago, the police requested that Miara issue administrative detention orders for six super-dangerous targets! Miara refused!"
"Since then, five of them have been involved in acts of murder and attempted murder. All's good - what's important is that Mrs. Miara has found time for what is truly important, which is preventing the government from governing."
On Tuesday, four people were shot dead in the Israeli Arab town of Abu Snan in the Galilee in the latest incidence of violence within the Israeli Arab community. One of the victims was identified as a former Border Police officer.
162 Arab citizens of Israel have been killed due to criminal violence so far this year, about three times the death toll over the same period in 2022.