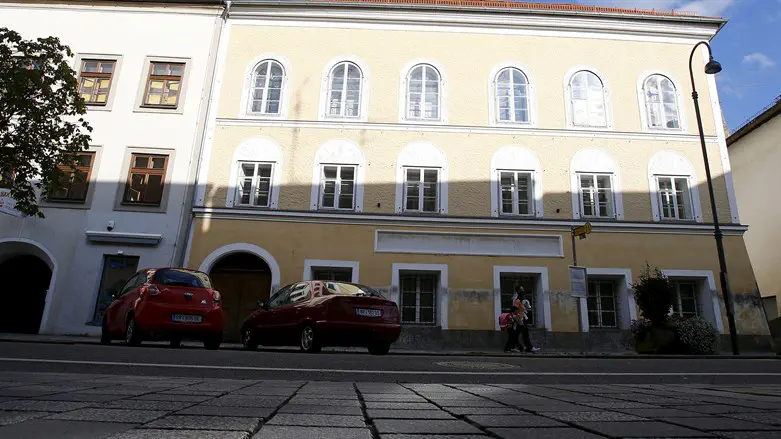 Hitler's birth home
Reuters
The redesign of Nazi leader Adolf Hitler's birth house will go ahead as planned, starting on October 2, Austria's interior ministry said Monday, reported the AFP news agency.
Following years of legal wrangling, the government decided to turn the house in the northern Austrian town of Braunau am Inn, where Hitler was born in 1889, into a police station with a human rights training center.
Hitler was born in an apartment in the building on April 20, 1889 and lived there until his family left when he was three years old.
The government took control of the building in December of 2016, after MPs approved an expropriation law specifically aimed at the property.
The move came after years of wrangling with the owner of the home, Gerlinde Pommer, who had been renting the house to the interior ministry since the 1970s and refused to sell it or carry out essential renovation works.
Pommer later campaigned to be compensated in full for the loss of her property. A court subsequently ordered the Austrian government to pay Pommer 1.5 million euros.
Hitler's birth home has attracted neo-Nazis and other extremists for years, with extremists making the trip to take a picture in front of the building. Glorifying the Nazi era is a crime in Austria.
"The construction (to convert the house) is scheduled to start on 2 October 2023," an interior ministry spokesman confirmed to AFP on Monday.
"Everything will go ahead as planned," he added.
Meanwhile, Austrian director Guenter Schwaiger, who is due to release a documentary about the house in late August, said the ministry's plans for the house's future use will "always be suspected" of being "in line with the dictator's wishes".
As evidence, Schwaiger cited the discovery of a local newspaper article from 10 May 1939, which states that it was Hitler's wish to have his birth house converted into offices for the district authorities.
Transforming the house into a police station would amount to the administrative use the dictator had envisaged all along, Schwaiger said at a press conference Monday, calling on the government to rethink its plans.