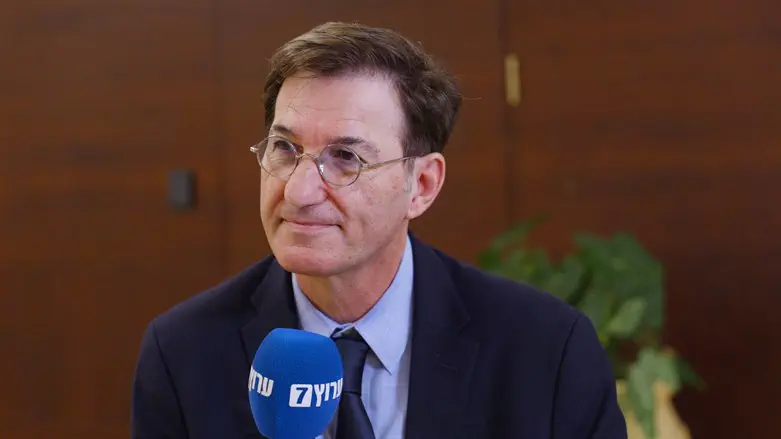 Boaz Bismuth
Arutz Sheva
MK Boaz Bismuth (Likud) who serves as a member of the Foreign Affairs and Defense Committee, has proposed a bill to increase punishment for terrorists' accomplices.
Bismuth believes that "anyone who helps a lowly terrorist before or after a terror attack - whether by hiding him, whether by allowing him to make a phone call, or even by giving him a sip of water - he is a terrorist."
The proposal comes as Israeli security forces are searching for the terrorist who on Saturday murdered Shai Silas Nigreker, 60, and his son Aviad Nir, 28, in Huwara, as well as for the terrorist who shot at a man and woman on Monday as their young daughter looked on, killing the woman and leaving the man in serious condition.
Bismuth noted that as of now, the maximum punishment for aiding a terrorist after a terror attack is five years in prison.
He also recalled that following the terror attack in which Yehuda Guetta was murdered and Benaya Peretz was seriously injured, the terrorist's cousin, who helped him hide from security forces, was sentenced to just 10 months in prison.
In that case, the judge believed that the punishment was in line with existing rulings, and pointed to the many previous cases in which light sentences of only a few months in prison had been handed to similar accomplices.
"With laughable sentences, we do not deter terror," Bismuth said. "It's time to increase the severity of the punishments for those terrorists, who are only 'accomplices' - and place on them a minimum sentence of 10 years in prison. As soon as possible, I will submit a bill to amend the War Against Terror law, so that the law will live up to its name."