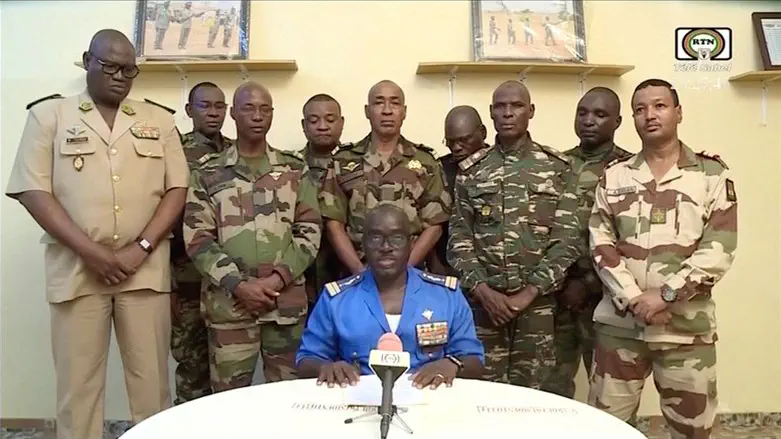 Niger Army announces President Mohamed Bazoum has been overthrown
ORTN/via Reuters TV/Handout via REUTERS
Niger's coup leaders that toppled President Mohamed Bazoum said late Sunday they would "prosecute" him for "high treason" and "undermining the security" of the country, AFP reported.
The regime said it had gathered evidence that it would use "to prosecute the deposed president and his local and foreign accomplices before the competent national and international bodies for high treason and undermining the internal and external security of Niger," according to a statement read out by Colonel-Major Amadou Abdramane on national television.
Bazoum has been held in his presidential residence along with his son and wife since the day of the coup.
Military leaders said they had not taken over Bazoum's residence and that he was still free to communicate with the outside world. Bazoum had received regular visits from his doctor, they said.
A consultation took place on Saturday, according to an adviser to the ousted president.
The ousted leader has said he was being held "hostage" without electricity and had only rice and pasta to eat.
The generals on Sunday also slammed the "illegal, inhumane and humiliating sanctions" imposed by West African regional bloc ECOWAS, which has suspended financial and commercial transactions with Niger.