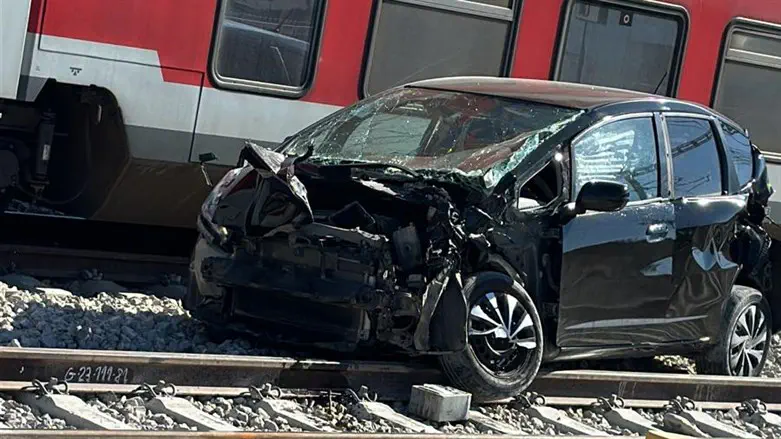 The car that was struck by the train
MDA spokesperson
This afternoon (Sunday), a vehicle entered the railway crossing in Lod after the barrier was lowered, contrary to the guidelines, and was hit by a passing train.
The two women whose car was hit by the train in Lod arrived at Assaf Harofeh Hospital—one in her 70s and the other in her 50s, both slightly injured.
A preliminary investigation shows that the vehicle bypassed the barrier while it was closed and entered the crossing area while a train passed through it.
Per police instructions, train traffic between Rehovot and Lod stations was temporarily stopped, and there were changes and delays in train traffic in the area, but it was quickly resumed.