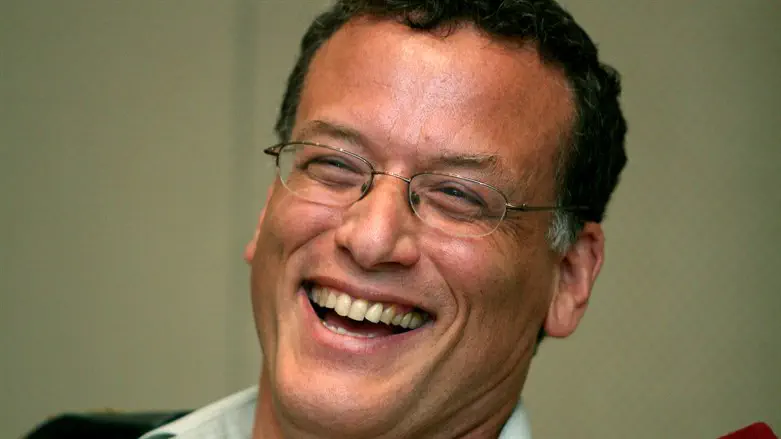 Professor Yishai Bar
Moshe Shai/FLASH90
IDF officers directed harsh criticism at a civics lesson with Reserve Major Professor Yishai Bar, which is required for those hoping to advance in rank. The officers claim Professor Bar spoke against the government's judicial reform plan and religious education.
The officers reported to Torat Lehima, a nonprofit advocating for Jewish values in the IDF, that some of the officers demanded that the course commander, Lt. Col. Hanoch Dauba, stop the lecture, which sparked a fierce dispute among the officers present.
Soldiers in the course who intend to become company commanders in the IDF said: "We have no problem engaging in politics, but they should also bring a balancing factor in favor of reform. This is about content with a very bad political flavor and has nothing to do with the course."
Torat Lehima commented to Israel National News: "This is a clearly left-wing man, who if he had brought only the military profession with him to the course as a major in the IDF, it would have been understandable. Bar came specifically to impose his political opinion, which is not part of the course, as part of a civics lesson, which is nothing more than a left-wing agenda by coercion. A person supposed to deliver a lesson in citizenship instead mixes the military with politics and harms the public's trust in the IDF, especially against the background of the calls to refuse to serve.
"The effects of the influence of a leftist agenda within the IDF are clearly evident in the statement from the General Staff and in the Office of the Chief of Staff himself, whose duty it is to take politics out of the IDF, said the organization."
The IDF has yet to comment.