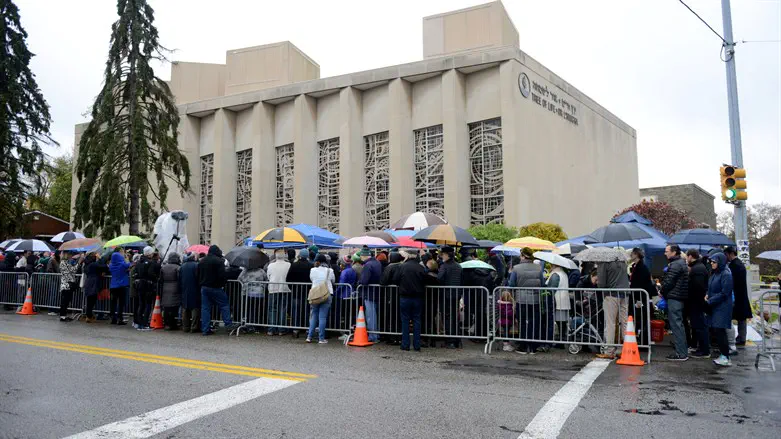 Tree of Life Synagogue in Pittsburgh
Reuters
The Simon Wiesenthal Center (SWC) on Wednesday welcomed the decision by a Pittsburgh jury to impose the death penalty on Robert Bowers for perpetrating the deadliest antisemitic attack in US history.
The judge will formally impose the sentence at a hearing on Thursday, when families of some victims are expected to address the court.
"Bowers was a domestic terrorist who perpetrated the largest slaughter of Jewish worshippers in American history. This terrorist was validated and emboldened by others on social media. His just and legal conviction, sentencing, and execution, will send a clear message to tomorrow's potential killers of innocents in their houses of worship in our country that such extremists will be held fully accountable under the laws of our democracy for any such heinous acts," stated SWC Associate Dean and Director of Global Social Action, Rabbi Abraham Cooper.
Bowers, 50 was convicted in June on 63 counts in connection with the October 27, 2018 massacre at the Tree of Life Synagogue, in which 11 worshipers were murdered.
Later, a federal jury announced that he is eligible to receive the death penalty. He was found to have had a history of antisemitic comments on social media.
Trying to persuade jurors to spare his life, the defense said Bowers has a family history of mental illness and has introduced evidence that his father, Randall Bowers, was diagnosed with schizophrenia.
Lawyers for Bowers had argued previously that the gunman had psychotic, delusional and paranoid symptoms that made him unable to understand the world or make appropriate decisions.